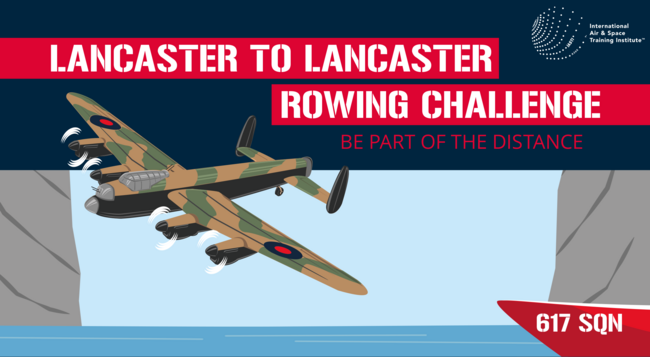 Lancaster to Lancaster Rowing Challenge
Date:
21 March - 31 December 2022
Be part of the distance. Take on the Lancaster to Lancaster Rowing Challenge!
Help us cover the distance of 3,500 miles between the Lancaster Aircraft in Ontario and RAF Coningsby. We are looking to recruit 350 participants to join the challenge, each committing to rowing 10 miles over the course of the year from 21st March, the anniversary of the formation of 617 Squadron.  You can complete your miles virtually (on a rowing machine) or on the water to reach the combined 3,500 mile target.
In return for your support you will receive:
a fundraising toolkit to give you ideas on how to reach your target
support from your local regional fundraiser to help you with your fundraising and answer any questions about the event
a bespoke Lancaster medal (kindly sponsored by IASTI) for those who complete 10 miles (record of completion required)
a RAF Benevolent Fund t-shirt for those who hit their fundraising target.
Need to know...
Distance: 10 miles
Minimum fundraising target: £20 (to receive a RAF Benevolent Fund t-shirt)
Registration fee: £20 (non-refundable)
Minimum age: anyone can take part! 
Need to know more?
Got a question not answered above? Email challenge@rafbf.org.uk or call 020 7307 3307