In December 1957, Martin Jones set off from the UK with his family on the SS Chusan to spend three years at RAF Changi in Singapore.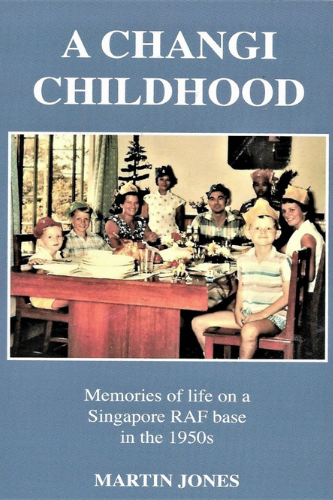 Martin was eight when they arrived, and his book documents many of the people, places activities and events which he encountered whilst they were there. These include the Changi village and RAF base, the Lloyd Leas estate, schools, churches, transport, wolf cubs and sports, and family trips further afield in Singapore, Malaya, Vietnam, Hong Kong and Japan.
Martin's book also provides an update on visits made to Changi and Singapore in 1994 and 2002, along with trips to Malaysia, Hong Kong and Thailand, including the River Kwai.
The book includes copious numbers of photos and commentaries from Martin's parents, Trevor and Nancy and, running to over 130 pages, is a must-read for anyone who remembers the RAF presence at Changi, Singapore and the Far East generally.
All proceeds from sales of this book will be split between the RAF Benevolent Fund and the RAF Association.
Retailing at £12.99, the book is available through Waterstones.