Stephen's story begins on 15th June 1944 when his Lancaster bomber is shot down over Arras, his account is both a gripping and inspiring story of survival and an invaluable record of the realities of life as a Prisoner of War during WWII.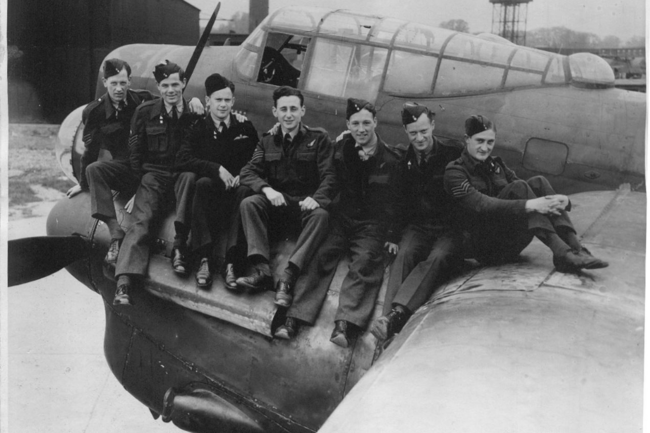 As part of a 7-man crew of a Lancaster bomber that was shot down over Arras in Northern France. Three men were able to parachute out but sadly the other four perished as the burning plane crashed. Stephen landed on a roof somewhere. He shortly afterwards met up with Nat, the crew's Wireless Officer.
They met French people who were generally helpful and wouldn't give them away to the Germans but after trying days evading the enemy they were eventually captured on the outskirts of Amiens. They saw a number or prisons both civil and military, were interrogated at most of them but eventually ended up at a prison in the east of Germany called Luft 7.
In April 1945 the Russians were entering Germany from the east and it was decided to move all the prisoners west – by marching, and in whatever weakened and hungry state they were. It was an awful time in the snow, the blizzards and the cold. Eventually they ended up for a while in the buildings of Stalag III-A camp at Luckenwalde which was used as a transit camp for huge movements of prisoners. Steve Masters had more worrying moves and events before he was finally home in May 1945.
This book can be purchased as a Kindle edition for £4.99 from Amazon.