This 48-page booklet is based on over 20 talks given by the author on the Battle of Britain.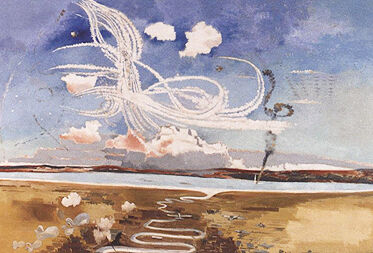 It provides a very readable well illustrated overview, which explains the key features and decisive factors of this crucial Battle which determined our survival as a free country.
The booklet is set out in a logical manner and covers:
events leading up to the Battle
key British Leaders
UK Air Defence System and its world first, integrated Radar Warning System
Four Phases of the Battletactics and Lessons Learned during the Battle
aircraft in the Battle
German Luftwaffe
contributors to the British Victory
postscript to the Battle
The booklet is priced £5. To order your copy email: fightfortheskies@gmail.com.
About the author
Dick Collinson has spent his professional career in the Avionics Sector of the Aerospace Industry; mainly with GEC A's Flight Automation Research Laboratory for many years and was awarded the Silver Medal of the Royal Aeronautical Society in 1989 for "his most significant contribution to research and development for advanced avionics equipment and systems and to their service in the UK and abroad".
Since retiring, Dick has written an internationally recognised definitive reference 'Introduction to Avionic Systems', published by Springer. The Third Edition was published in 2011.
Dick is a Committee Member of the Medway Branch of the Royal Aeronautical Society. The Author served in the Royal Navy for two and a half years and is donating 50% of the Profits he receives from the Sales of this Booklet to the RAF, Army and Royal Navy Charities.