New and updated edition: the original autobiography is enhanced by the addition of family photos and extracts from unpublished letters and writings by the author, and a moving and informative new introduction and epilogue by Alexandra Kent, Johnny Kents daughter, who presents the father she knew, not only a distinguished and brave war hero but a man who suffered with the scars of war.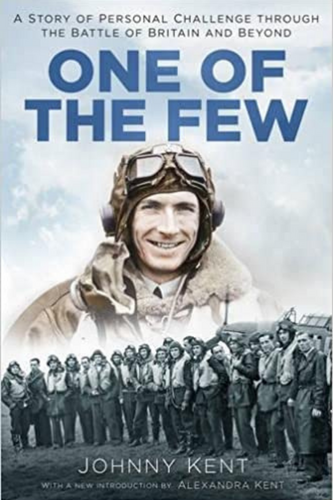 Group Captain Johnny Kent joined the RAF in the 1930s and went on to become a flight commander of one of the most successful fighter squadrons of the Second World War. In this role, he helped the famous 303 Polish Squadron play a decisive part in the Battle of Britain, and this earned him the highest Polish military award, the Virtuti Militari, as well as the affectionate nickname Kentowski .
Group Captain Kent s fascinating memoirs, originally published in 1971, tell the story of his life in the RAF, from his struggles as a boy on the Canadian Prairies to get into the air, detailing his experiences as a test pilot in Farnborough and his constant efforts to excel at what he did.
In this new edition, alongside the classic tale of derring-do, Kent's daughter provides supplementary material that places his extraordinary story into the broader context of his life as a son, husband and father.
Poignant questions are raised about what it meant to be One of the Few for both the men themselves and those to whom they were closest.
This book can be purchased for £9.99 for a paperback, £7.98 for a hardcover or £1.89 for a Kindle edition from Amazon. The book has also been published in Polish translation and can be purchased for £12.86 for a paperback from Amazon.