The sometimes scary and often funny world of flying in the Royal Air Force – as told by some of those who were there. Foreword by Air Marshal Cliff Spink.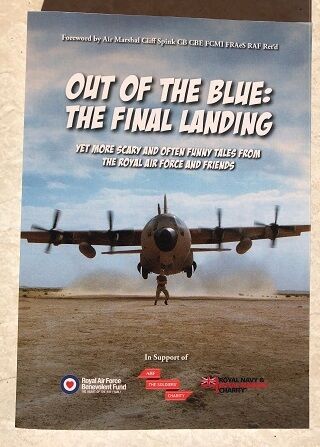 There's a saying in the Royal Air Force: if you can't take a joke, you shouldn't have joined. It's a perfect example of the wry humour that permeates the mind-set of RAF personnel, and it resonates throughout this book.
Whether the tale is set in the air or on the ground, it offers a glimpse of what life was, and probably still is, really like in the RAF.
Over a period of two years, three ex-military pilots, who joined the RAF on the same day and have been life-long friends, collected the stories.
Sometimes terrifying, occasionally outrageous, and frequently funny, they show that the business of flying military aircraft sporadically throws up challenges that even the most capable of aviators struggle to meet.
Many of the events recounted here happened during the Cold War, when the surreal world of potential nuclear conflict was the backdrop to day-to-day operations, and nearly all the stories appear in print for the first time.
The book appears in print thanks to the generosity of sponsors, Halldale, CAE and BAE Systems, and all proceeds are shared between the RAF Benevolent Fund and other military charities.
To order a copy of any of the three Out of the Blue books please call us on 020 7580 8343. You can also listen to the brand new Out of the Blue podcast here.