Spitfire Girl: My Life in the Sky
The inspiring memoir of the remarkable Jackie Moggridge: ATA girl, Spitfire expert and pioneer.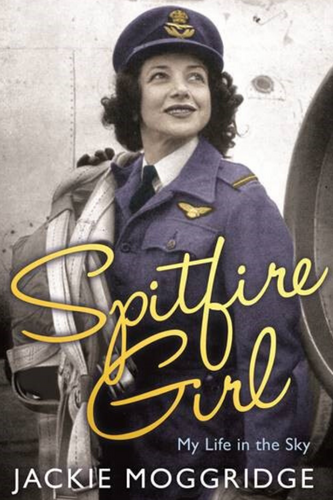 "We had returned to a different world. We had taken off in peace at nine-thirty and landed in war at noon."
Jackie Moggridge was just nineteen when World War Two broke out. Determined to do her bit, she joined the Air Transport Auxiliary.
Ferrying aircraft from factory to frontline was dangerous work, but there was also fun, friendship and even love in the air.
At last the world was opening up to women... or at least it seemed to be. From her first flight at fifteen to smuggling Spitfires into Burma, Jackie describes the trials and tribulations, successes and frustrations of her life in the sky.
What Amazon readers are saying about Spitfire Girl:
'There is something for everyone in this remarkable autobiography, adventure, romance, flight, struggle, victory. Must read!'
'I am left with real admiration for Jackie Moggridge, truly an amazing lady'
This book can be purchased for £7.37 for a paperback or £3.59 for a Kindle edition from Amazon.