Read the treasured memories of members of the RAF Family in our Book of Remembrance.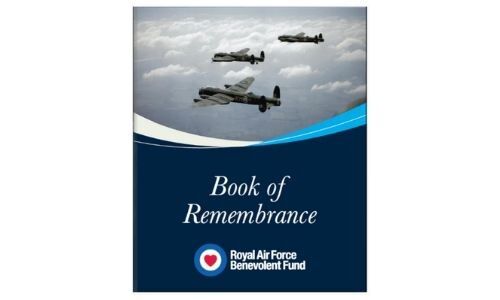 The Book of Remembrance is an online book where you can read and find images of members of the RAF Family.
Read our Book of Remembrance for moving tributes as families retell their stories
Anyone who has served in the RAF knows the camaraderie it brings. We always look out for one another.
If you and your family and friends would like to give a donation to the RAF Benevolent Fund, or fundraise together in loving memory of a special person, we will use your support to help another RAF Family member in great need today.
You will be helping someone who has been plunged into crisis, usually through disability, illness, injury or bereavement.
For more information, or for help with fundraising in memory of your loved one, please do not hesitate to contact Kate Galbraith on 0333 355 1081 or kate.galbraith@rafbf.org.uk.