An interactive webinar for female junior ranks in the RAF
Exploring Work-Life Balance in the Military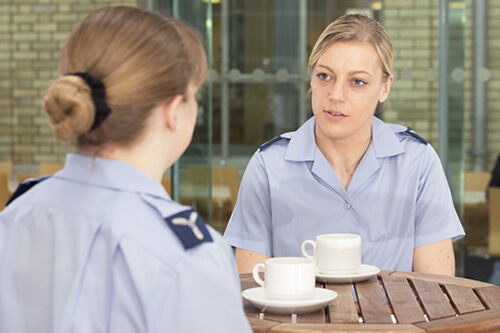 This webinar will take place 11 October 2023 (7pm-8:30pm).
Work-life balance isn't a one-size fits all. The more you understand what an optimal work-life balance looks like for you personally, the better you can develop tools, techniques and (most importantly) a mindset that enables you to balance all areas of your life for maximum wellbeing, effectiveness, and productivity.
In this 90-minute interactive webinar with Angharad Boyson, you will:
•    Understand how to think about work-life balance in a way that works for you.
•    Learn tools to monitor and create balance.
•    Discuss strategies to have fruitful conversations about work-life balance with others, including your line manager and your family.
Further information
If you would like more information about our Thrive programme, please contact us on 0300 222 5703 or email support@rafbf.org.uk.