Last month the RAF Regiment Football Club laced up their boots for their first fixture in more than ten years. The Club previously flourished as a sporting outlet for the Gunners but due to the high tempo of operations overseas the Club closed in early 2000. Last year, however, the committee decided that the Club would reform once again. Not only would 2017 mark the rebirth of the Club but it also marks 75 years since the formation of the RAF Regiment.
With two full squads and an aim of playing between six to ten fixtures each season the team were raring to go at their first official game against the Royal Electrical Mechanical Engineers at MOD Lyneham.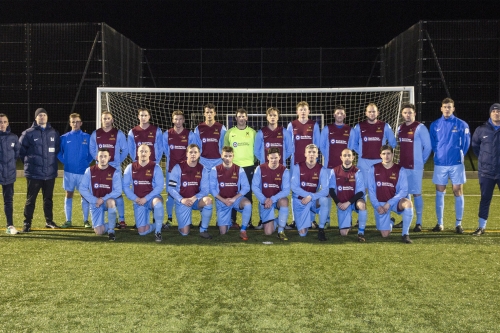 Proudly showcasing the RAF Benevolent Fund's roundel on their new kit the team braved the elements under the 3G pitch floodlights.
The RAF Regiment Football Club Secretary, Sergeant Dave Jennings, said: "The match went very well and we drew 0-0 which is an amazing result as we have never played together before and we were against a team that play around eight times a year so a great result and great day.
"The fast speed and tempo of the game highlighted the excellent standard of football being showcased and the players coped well with the pressure of representing their Corps for the first time."
Man of the match was awarded to Senior Aircraftman Sam Leuchford with other stand out performances from Senior Aircraftman Ryan Emmerson and Corporal Glenn Shepherd.
The Club's Manager, Sergeant Tom Morton, said: "The team performed excellently against a well-established Corps team showing grit and determination in all positions. We now have a strong squad to move forward and dominate at this level of the game.
"A big thank you to the RAF Benevolent Fund for their support. We look forward to this exciting new partnership and hope to raise as much awareness as possible of the welfare support available to all RAF personnel."