After surviving the Blitz as a teenaged boy, there was only one thing on Fred Hammond's mind when he turned 17 – join the RAF!
Growing up in West Ham, Fred saw first hand the devastation wreaked by the Luftwaffe during their nightly bombing raids over the capital.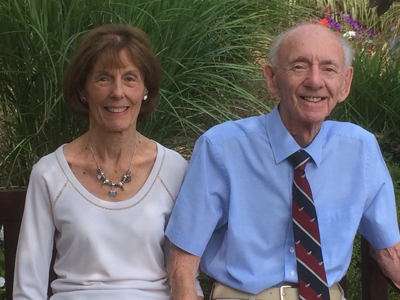 "Every house had some sort of damage," he said. "It if didn't hit your house, the blast would take out the windows anyway!"
Each night during the summer of 1940, Fred and his father would scramble underground and take refuge in the Anderson shelter built in their back garden. And when he was old enough, Fred was determined to do his part in fighting back against Hitler.
He said: "I never thought of joining up but when wear was declared I thought I would like to join the air force. It was more glamourous as it was the newest force!"
Fred became a rear gunner flying in Sunderlands and, along with his crew, was deployed to the Far East, India and Selong (Sri Lanka). When peace was declared in 1945, he was involved in an operation to replace all the Sunderland aircraft with newer models.
He said: "We were transporting Sunderland MkVs replacing them in the Far East. We were flying out and were stopped at a place in Bahrain to have a meal and the radio was on and then I heard it and I said 'I think they just said the war is over'. My friend said 'don't be silly' and I thought he must have been right I have got it wrong.
"We just took it as normal in the mess. We weren't big drinkers so we just carried on as normal and we had a drink. I was out there for two years. I came home in 1947 and we were given 56 days' leave, everybody got that. Because I was in the Far East you got an extra day for every month so I had 80 days' leave to do with what I wished.
"And when that was over I just got a job and carried on with life."
Like so many veterans of the Second World War, Fred and his comrades were matter-of-fact about serving their country. It was simply something which had to be done.