One chance meeting, two children, six RAF postings, three careers and 44 years later Arthur and Marilyn Botham are still going strong.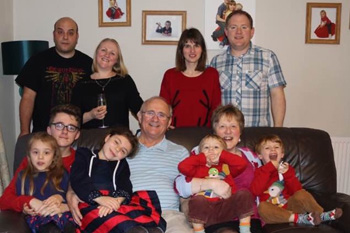 The couple met while they were both serving at RAF Henlow in 1971, with Arthur confidently remarking to a friend as he watched Marilyn and her two friends pass by 'I'm going to marry her!' – before they had even met!
Marilyn was a typist and Arthur a radar engineer when they got chatting at the weekly base disco. They soon began to date and were married in March 1973 and next month marks their 45th wedding anniversary. Arthur spent 16 years serving in the RAF, with postings to RAF Brize Norton, Spadeadam, Stanmore and Locking as well as two overseas tours to Gatow in Germany and Cyprus.
During that time two children came along, a son and a daughter, and it was their need for a more permanent base for their senior years at school which prompted Arthur to leave his RAF career and embark on a new challenge in the robotics industry. Then in 1998 Arthur answered the call to attend theology college in Nottingham and the family settled in Hampshire where he ministers at St Gabriel's Church in Popley.
Marilyn says: "We aren't particular a romantic couple and we don't tend to celebrate St Valentine's Day, especially after we got married, but as you can see from our life we certainly do a lot together. We celebrate our 64th and 65th birthdays this year and are looking ahead to our retirement in three years' time."