A group of King's Lynn park runners recently travelled to the Somme area of France to take part in a commemorative run along the front line of the First World War Somme battlefield to help raise money for the RAF Benevolent Fund.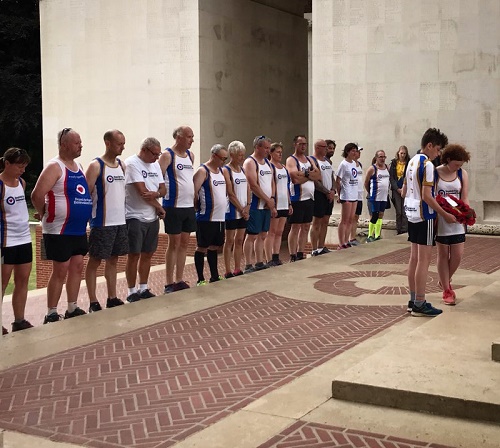 The event, which is organised annually, takes the runners through the historic 'No Man's Land' which separated the British Army from the Germans.
The group, who meet for parkrun each Saturday in the Walks in King's Lynn, were somewhat surprised by the terrain along the route. Far from being the flat French countryside that many expected, it course was in fact quite hilly and tackling the steeper slopes in the hot summer conditions was not easy. The thought of running up the hills was, however, tempered by the memory of the British soldiers, tackling the same slopes in very similar weather conditions while loaded with over 60 lbs of equipment.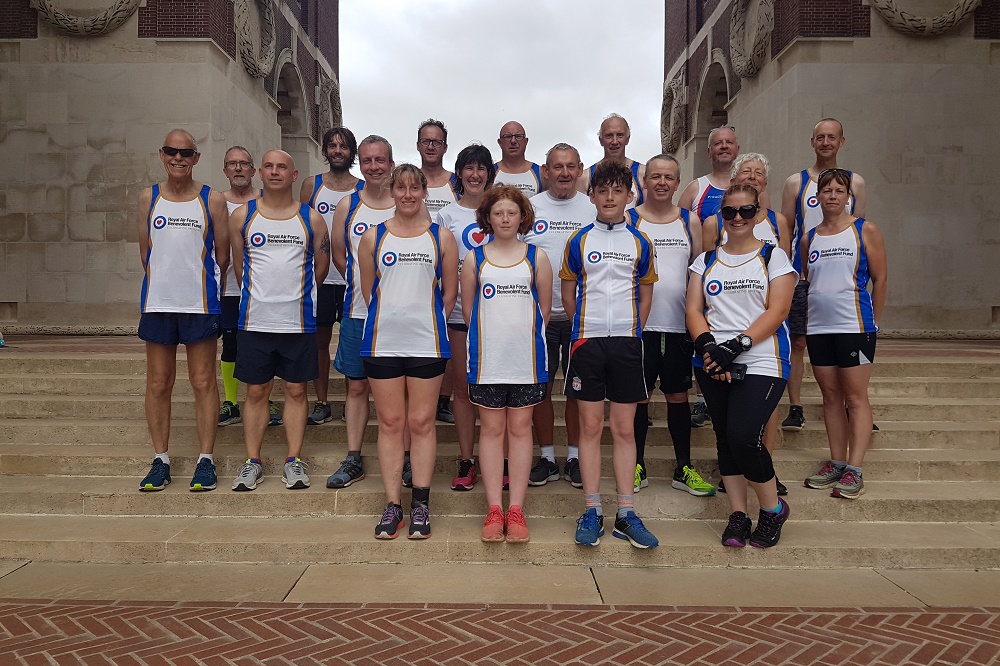 The run finished at the Thiepval Memorial, which contains the names of over 72,000 British and Commonwealth soldiers from the battle who have no known grave. The group laid a wreath on behalf of King's Lynn parkrun to commemorate all the fallen from the battle whose graves now lay in the numerous and very well-maintained Commonwealth War Graves Commission cemeteries that are scattered across the area.
Gary Walker, Event Director at King's Lynn parkrun, said: "As with previous years, our parkrunners were eager to get involved and pay tribute to those who fought for our country all those years ago. We're thrilled to be able to support the RAF Benevolent Fund in it's centenary year and we look forward to helping raise money for the Fund again in the future."
Anyone wishing to donate can do so via the group's Just Giving page.