On 23 March 2020, the Prime Minister announced the first national lockdown as a result of the coronavirus pandemic. At that point none of us could have imagined what the next year would bring – but we did know we needed to be ready to support our beneficiaries with the new challenges they might face.
Since then, we've worked hard to ensure the RAF Family is safe and supported – from launching and expanding a number of welfare services to delivering Christmas hampers to vulnerable veterans.
Air Vice-Marshal Chris Elliot, Controller of the RAF Benevolent Fund, said: "The past year has been tough for everyone here at the Fund, but this pales in comparison to the challenges many of the RAF Family have faced. Since March 2020, we have taken stock of our welfare provision, bolstering this where appropriate to ensure our beneficiaries' needs are met – not only practically and financially, but emotionally too."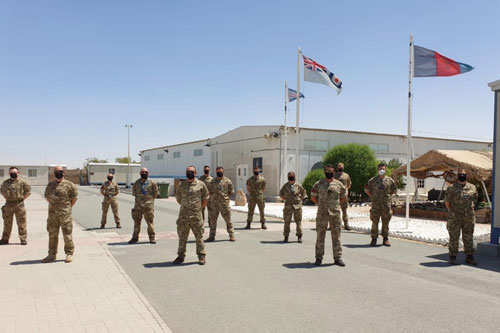 The Fund made £2,500 available for each RAF station to provide an activity and wellbeing pack for RAF children and families, providing more than £50,000 of support in total to 33 stations. We launched a new online grant application process for RAF veterans and their partners for grants up to £750 and we also set up a legal helpline for members of the RAF Family unsure about their rights.
With the pandemic placing additional pressures on the wider RAF Family, the Fund began offering Headspace memberships to RAF partners and spouses; this service was accessed by almost 5,000 users over the past 12 months, a 54% increase on the previous year. We expanded our Listening and Counselling Service to provide 24-hour assistance, supporting 23% more beneficiaries in the 12 months to March 2021, and introduced a specialist counselling service for children and young people aged 11 to 18. The Fund's Thrive courses moved online, allowing more RAF partners to join the employment workshops.
Following the announcement of the first lockdown, Fund staff began contacting vulnerable veterans to check on them and identify any additional needs. All veterans who would benefit were transferred to weekly one-on-one Check and Chat calls or Telephone Friendship Groups – the latter of which saw an 88% increase in uptake in 2020. For the younger members of the RAF Family, Airplay Connect was launched in partnership with Action for Children to help children who are isolated while at home under lockdown restrictions.