Today the world's first and oldest military air academy, RAF Cranwell celebrates its centenary.
Based in the historic aviation county of Lincolnshire, Royal Naval Air Service Station Cranwell opened as a training station to teach officers to fly aircraft on April 1, 1916. Training continued until April 1, 1918 and the Royal Naval Air Service and Royal Flying Corps were amalgamated to form the Royal Air Force as it stands today.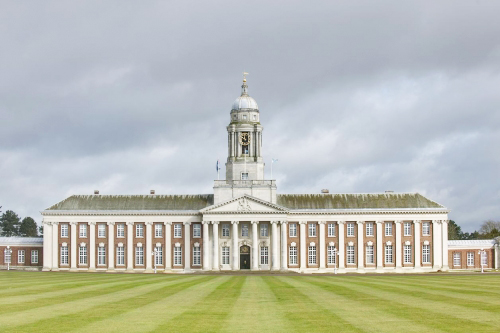 Steeped in history, RAF Cranwell became the first Military Air Academy in the world following its opening on February 5, 1920. The prestigious College Hall building was completed in 1933 and stands as an iconic landmark for those have served past and present.
As well as supporting and directing RAF recruiting and initial training, the RAF Cranwell selects and trains officers and airmen aircrew to become the leaders of tomorrow. It is also the home of a range of other important units including Headquarters Air Cadets.
To mark the seminal occasion, Cranwell Aviation Heritage Centre will host their much anticipated event, 100 Years of Aviation, which will celebrate the role of RAF Cranwell in aviation history, and chart their development over the past 100 years.
Hosted by North Kesteven District Council, the Centre will house exclusive exhibitions including Royal Flying Corps uniforms and World War I relics. A timeline charting the importance of RAF Cranwell will also be displayed, illustrating the journey of such a significant station in aviation history.
RAF Benevolent Fund Regional Director Simon Footer commented: "The centenary of the foundations of what ultimately became RAF College Cranwell is a cause of great celebration. RAF Cranwell's fascinating history, and the tales of those who have passed through including HRH The Duke of Cambridge, decorated heroes and jet engine pioneer Sir Frank Whittle, are certainly moments to be applauded.
"We are very proud here at the Fund to be able to support RAF Cranwell through programmes including our welfare services and Airplay, and I'm delighted that the station is able to celebrate such a wonderful milestone."