A group of partners and spouses from RAF Brize Norton recently joined a virtual coffee afternoon with RAF Benevolent Fund Controller, Air Vice-Marshal Chris Elliot, and Lady Katie Wigston, solicitor, and wife of Chief of the Air Staff Air Chief Marshal Sir Mike Wigston.
The afternoon marked the first virtual coffee and chat with Chris and Katie, which they hope to continue with more RAF stations. These sessions aim to help the Fund learn more about how the ongoing pandemic is impacting partners and families living on RAF stations.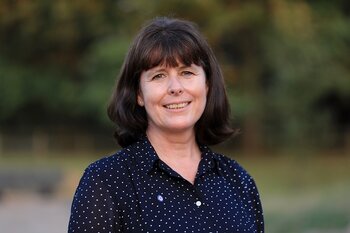 Chris said: "It's really important that we understand the continuing challenges partners, spouses and families face on RAF stations, particularly around mental health, physical activity and a lacking sense of community. I know from my time in the RAF that living on stations can be difficult, especially if you have young children, a busy job or a partner that is also working.
"By opening up the conversation with some brilliant individuals from RAF Brize Norton, we're able to keep our ear to the ground with any issues that we can help with – be that relationship support, Airplay Connect, or just encouraging conversation between those in need and those that can offer support. I'm grateful to all those that took part and want to reinforce that we are committed to helping them, should they need us."
Jess Price, Community Development Officer at RAF Brize Norton, also attended the session: "I started this role in the summer and immediately became aware of the support that the Fund can offer to serving personnel, partners, spouses and families. What was also clear though, was the fact that many individuals didn't know the range of ways the charity could help.
"Chris and Katie were both a fantastic sounding board for those that joined in and spoke of any issues and suggestions on how station life could be improved for all, with support from the Fund where appropriate."