Former RAF serviceman Stefan Bird will be supporting the RAF Benevolent Fund this summer when he takes part in the cycle race, Prudential RideLondon-Surrey 100. Stefan tells us how his training for the event has been going.
My inspiration to fundraise for the RAF Benevolent Fund comes from my proud association with the RAF; I served from 1978-1984, as well as my belief in supporting others.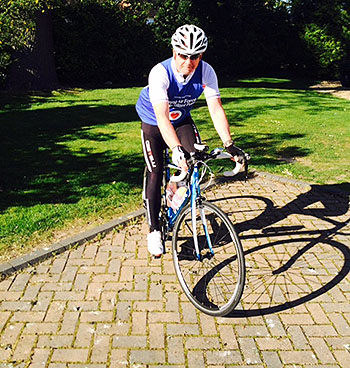 I'm closely following the schedule that features in the Ride 100 magazine. I'm already reasonably fit and can easily ride 40-50 miles without any difficulty. However, having completed the event last year I sort of know what to expect.
I'm not complacent though and I'm training hard. I also decided to connect with a nutritionist to ensure my nutrition is compatible with my training. To support my fundraising I decided to organise a 1940s night with live music.
My advice to anyone wishing to raise money for the RAF Benevolent Fund would be to think big, plan creatively and believe in yourself. And it's surprising how much others are willing to help or know someone who can.
But be prepared to be cheeky, give people options on how to donate and remember to have fun! I see it all as an adventure and a brilliant opportunity to make a difference.
By Stefan Bird