ONE HEART NEWSLETTER
Welcome to the Spring edition of One Heart, the RAF Benevolent Fund's supporter newsletter.
Inside you will hear from members of the RAF Family about why your support is so important and the difference that you make.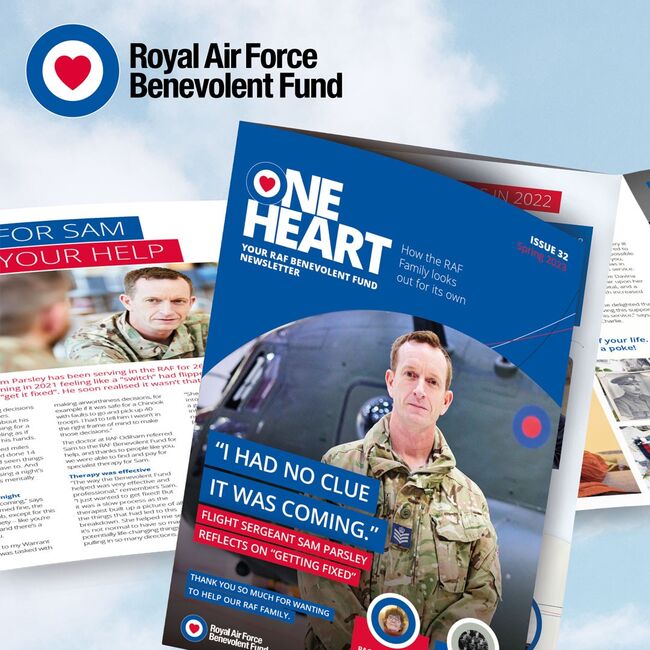 Getting Fixed
Sam Parsley
Flight Sergeant Sam Parsley has been serving in the RAF for 26 years. When he woke up one morning in 2021 feeling like a "switch" had flipped, the engineer in him wanted to "get it fixed". He soon realised it wasn't that simple.
Why Davina could say yes
Davina Griffiths
Davina Griffiths fiercely resisted asking for help when she was seriously ill. But when her daughter Charlie turned to the RAF Benevolent Fund, she was "honoured to accept" support from our RAF Family.
Would you like to receive One Heart by post?
If you don't get One Heart in the post and would like to, click the link below to fill in your contact details to get updates on how your support helps 44,600 members of the RAF Family in need.