ONE HEART NEWSLETTER
Welcome to the Spring edition of One Heart, the RAF Benevolent Fund's supporter newsletter. Inside you will meet a few of the many faces of the RAF Family and find out how your wonderful support has helped them in their times of need.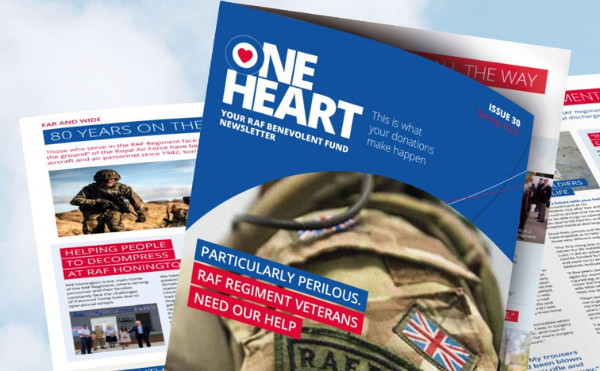 On Luke's second tour of Afghanistan a patrol to win hearts and minds in a local village nearly cost him his life. Your support meant that we could be there to help him adjust to life outside of the RAF and continue to look after his family.
Read about how veteran Eugene was able to maintain his independence, despite his service injuries coming back to haunt him, with the use of a slightly unusual mobility vehicle!
Would you like to receive One Heart by post?
If you don't get One Heart in the post and would like to, fill in your contact details to make sure you get updates on how your support helps 71,700 members of the RAF Family in need.