15 September 2020 will mark 80 years since RAF Fighter Command achieved a decisive victory over the German Luftwaffe in the Battle of Britain.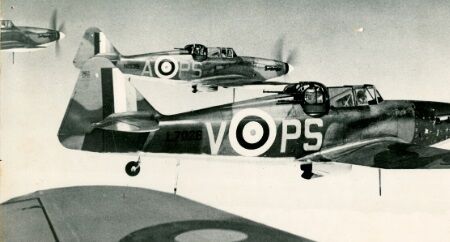 Here we share some facts and figures about the battle and how the RAF were able to gain air superiority over the German air force.
What was the Battle of Britain?
The Battle of Britain was a pivotal air campaign that took place between July and October of 1940.
The battle followed the evacuation of the British Expeditionary Force from Dunkirk and the Fall of France, as Germany made plans to gain air supremacy in preparation for an invasion of Britain. In a bid to stop Germany in its tracks, the brave pilots of the RAF Fighter Command were deployed to support an army of ground crew during the notorious battle.
The Luftwaffe was defeated by Fighter Command, meaning Adolf Hitler had no other option but to abandon his invasion plans.
How did Britain defeat Germany?
Despite Germany having one of the largest and most formidable air forces in the world, Britain was well-prepared for the battle, having commissioned some of the best fighter aircrafts, including the Supermarine Spitfire and the Hawker Hurricane.
In response to the German threat, Britain had already developed a highly effective defence network, which ultimately allowed them to triumph.
As the first battle in history that took place exclusively in the air, Hitler tried to convince Britain to surrender without a fight, but Britain's 2,900 RAF pilots carried on, determined to succeed.
When did the battle of Britain end?
The Battle of Britain came to an end in late October 1940, when Hitler was left with no option but to abandon his quest to control British airspace. This marked Germany's first major defeat in World War II, but it didn't signal the end of the war.
The Luftwaffe continued to carry out night-time bombing raids across London and the UK. 40,000 people had been killed by the time the campaign finally ended in May 1941.
Which aircraft were involved in the Battle of Britain?
Numerous aircraft were used during the Battle of Britain, including many that are now recognised as a symbol of British defiance in the air, such as the Supermarine Spitfire.
The most famous fighter aircraft used in the Battle of Britain were the British Hawker Hurricane and the German Messerschmitt Bf 109 E variant (Emil) single-engine fighters. These aircraft played a vital role in patrolling the skies.
Other aircraft involved in the Battle of Britain include the Boulton Paul Defiant, the Heinkel HE 111 and the Dornier Do 17.
A timeline of events
Take a look at our Battle of Britain timeline for to learn more about some of the key moments of the battle.