Despite being one of the smallest countries in Europe, Malta endured some of the fiercest fighting of the Second World War thanks to its strategic location on the main supply lines to North Africa and the Suez Canal.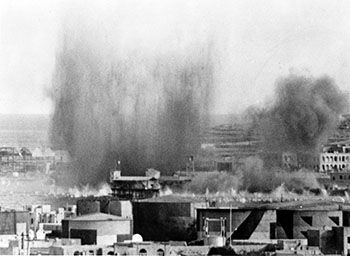 The island entered the conflict in June 1940 when Italy declared war on the Allies and attacked Valletta.
Between them, German and Italian forces held the island nation to siege for almost two and a half years in the hope of starving and bombing its people into submission.
When Malta first came under attack, just three Gladiator biplanes flew in its defence, named Faith, Hope and Charity. As the attacks worsened and the Siege lengthened, Spitfire aircraft were sent to defend the skies above.
On one occasion, during Op Bowery, 64 Spitfires were delivered to the island to replenish downed and damaged craft.
Pilots were on standby at RAF Takali and some were airborne just 15 minutes after their arrival.
The bombing campaign was some of the heaviest and sustained of the entire Second World War. On 30 April 1942, Malta endured a greater tonnage of bombs than in any one month during the Battle of Britain.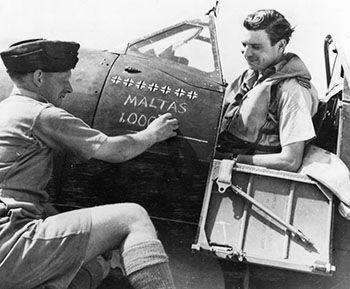 It is no surprise its people were recognised for their gallantry by King George VI when he made the island the first population to be awarded the George Cross medal.
If it was not for the supply convoy Operation Pedestal which landed in August 1942 (click here to read more about it) the island may have capitulated and surrendered to the German forces.
But, despite their meagre resources and vastly outnumbered defences, Malta stood firm.
By November 1942 enemy forces had failed and their attention switched to the Battle for Tunisia. So the tables turned and defensive aircraft became offensive using Malta as a base to strike in Italy and played a major role in the Allied victory in Africa.
Malta's military association with the UK continued until 31 March 1979 when RAF Luqa was closed and the RAF ended a 60-year presence on the island.