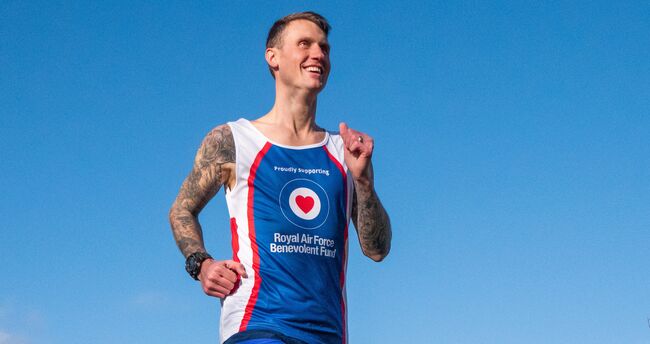 TCS London Marathon
The TCS London Marathon is top of most people's running bucket lists!
The iconic race starts in Blackheath and takes you passed such famous London landmarks as Cutty Sark, Tower of London and Houses of Parliament before finishing in front of Buckingham Palace.
In return for your support you will receive:
Regional fundraising support. A dedicated RAF Benevolent Fund regional fundraiser will be your main point of contact, providing fundraising ideas, support and encouragement. Your regional fundraiser will arrange meetings (virtual or in person depending on preference) once you have registered for the event. They will support you to create a fundraising plan and will be in regular contact throughout your fundraising to help you with your plans.
Fundraising materials. You will be sent a fundraising toolkit as well as an RAF Benevolent Fund t-shirt and running vest to wear during training and the marathon itself. Additional fundraising materials such as collection tins, stickers and balloons can be sent on request.
Post event thank you. You will receive a letter of thanks and a fundraising certificate will be sent to you after the event.
Information on charity places in the London Marathon will be available soon. In the meantime, how about checking out one of our other challenge events happening in 2023?
Take part in a challenge event
Need to know more?
Got a question we've not answered above? Get in touch with us at challenge@rafbf.org.uk or 07961 233 975.