Listening and counselling service
This confidential service supports people dealing with a range of issues, including bereavement, anxiety, depression, low self-esteem, stress and loneliness.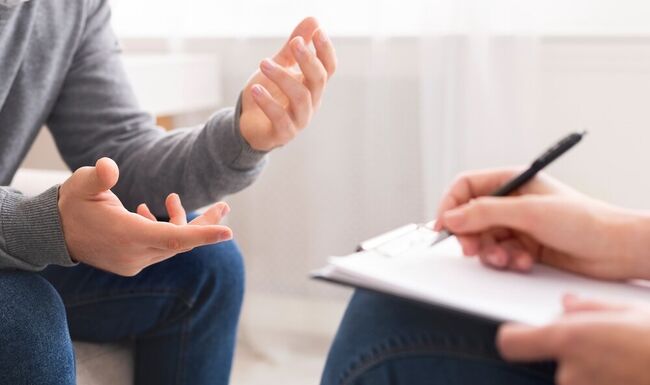 Any member of the RAF Family can refer themselves by calling 0300 222 5703 or emailing support@rafbf.org.uk.
Support is available for a range of difficulties, including:
Anxiety and/or depression
Low mood and stress
Low self-esteem
Loneliness and isolation
Struggling with sleep
Emotional stress felt due to caring for a loved one
Bereavement (we also provide financial assistance towards funeral payment)
Our service includes:
A dedicated helpline and email providing information on the service and useful resources.
Therapy sessions delivered through our specialist partner organisations.
Free membership to Headspace, a digital mindfulness tool.
To access the service, or just have a chat about what is available, please give our listening and counselling team a call on 0300 222 5703 or email support@rafbf.org.uk for more information.
If you are looking for support for a child or young person, please see our youth counselling service page for further information.
If you are looking for relationship support, please visit our relationship counselling and mediation page.
Quotes from people who have used our listening and counselling service
"The Fund's early and reactive support meant I didn't have to ask myself those questions for very long and slowly the darkness lifted. The listening and counselling service they provided saved my life."
"My partner is also in the RAF and is away a lot and I was also concerned about his welfare when he was away and I was becoming more and more anxious. I started to feel overwhelmed but threw myself into work – I knew I couldn't break down there – and I began working later and later, just so as not to be home alone with my thoughts. I was offered cognitive behavioural therapy with a local therapist. I have had six sessions now and she is brilliant. She has taught me to recognise the symptoms and how to deal with them. I know I am prone to depression but I know now to ask for help when I need it."