RAF Stations Grants Programme
As well as support to individuals we are pleased to be able to provide financial support directly to RAF stations and units to further enhance the welfare provision available to them.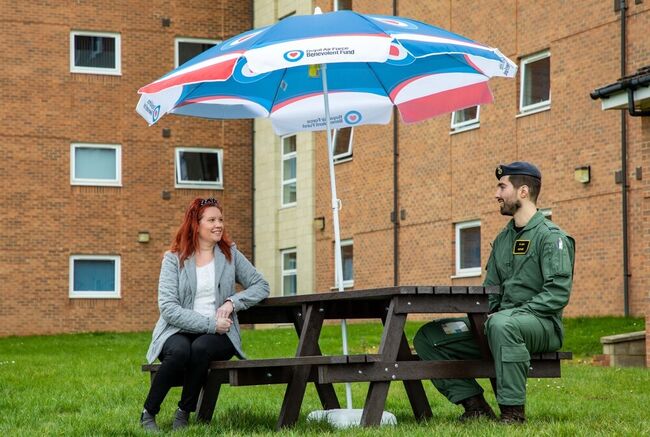 Our RAF Station Grants Programme supports the cost of delivering welfare facilities and activities which benefit both serving personnel and their dependants on RAF stations. We encourage all members of the RAF Family to come forward with projects and initiatives that you think meet with our Welfare Outcomes and that we should fund.
Grants can be used for larger projects such as capital works like building refurbishments through to smaller projects such as the provision of a cinema club projector or wellbeing activities.
Application Process
Our station grants programme is split into three funding streams. Please ensure you have read our Funding Guidelines (Word 462 KB) before completing the application form.
For applications of less than £5K please download our Small Grants application form (Word 630 KB).
The Small Grants funding stream is a rolling programme. We aim to make decisions on applications within 2-4 weeks of receipt but this is dependent upon the volume of applications at that time.
For applications above £5K - £25K please download our Large Grants application form (Word 634 KB).
The Large Grants funding stream is managed by the Grants Committee and sits quarterly in February, May, August and November. The cut-off date for each quarter is three weeks prior to the first working day of February, May, August and November. Any applications received after this point will be considered at the following committee. In periods of high demand, we reserve the right to delay any application to the subsequent committee. We aim to release the decisions within five working days if possible.
To find out more, or just have a chat about your application, please give us a call on 020 7580 8343 or email externalgrants@rafbf.org.uk for more information.
Ben Play/Ben Parenting Grants
We also sometimes provide funding for Ben Play and Ben Parenting initiatives. However, please do not use the above application forms to apply as we would write annually to RAF Station Commanders inviting their stations to apply when this funding stream is available.
"The health and wellbeing of the RAF Family is a constant priority here at RAF Lossiemouth. My colleagues have worked tirelessly throughout Covid-19 to ensure that all parents on site who needed essential childcare were able to access it. These outdoor classrooms are used on a daily basis - a fantastic addition to the station and much loved by the children and staff. I am extremely grateful to the RAF Benevolent Fund for their generous donation and agile efforts." Station Commander Group Captain Chris Layden, RAF Lossiemouth
"The health and wellbeing of our personnel is a constant Station and A4 Force priority. These picnic benches will provide a useful and safe place for our personnel to meet and chat outside of their own rooms and places of work. We are extremely grateful to the RAFBF for their generous donation and this is a culmination of some great work by our welfare team. Thank you to all involved." Station Commander Gp Capt Jo Lincoln, RAF Wittering