CCM Motorcycles is a family-run business, based in Bolton, founded by keen motorcyclist Alan Clews in 1971.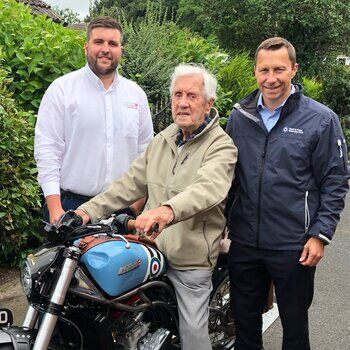 The letters CCM are synonymous with multiple successes in motocross, flat-track, trials, supermoto and road racing competition at the highest level.
The company is producing 100 limited edition, hand-made models inspired by prototype Spitfire K5054 built in 1936. Each bike will include a unique tail number from a Second World War Spitfire.
The exclusive bikes also feature invasion stripes, as used in the D-Day landings as well as the signature of Sydney Hennan on the seat, who sadly lost his life serving in the RAF, and was the father of CCM founder Gail Clews.
Only 100 of the bikes will be made, and £1K from the sale of each bike sold at full price will be donated directly to the Fund.
Visit CCM Motorcycles website for further details.