The Air Training Corps, also known as ATC, is a community-based, British volunteer-military youth organisation.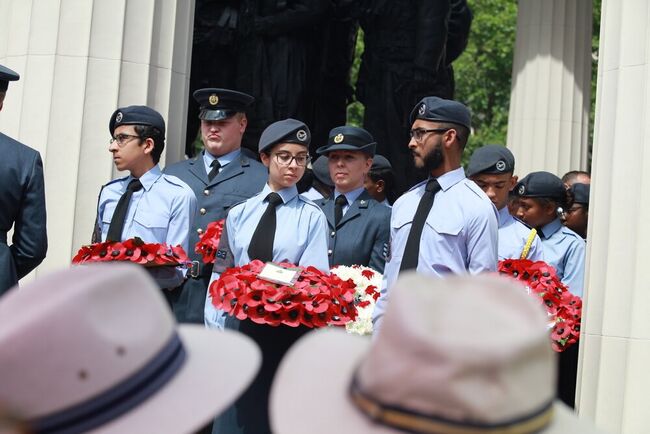 Founded on 5 February 1941, this year marks the 80th anniversary of the Air Training Corps. Today, there are now more than 900 squadrons around the UK, with more than 40,000 members.
Sponsored by the Royal Air Force and the Ministry of Defence, the ATC is open to anyone eligible and aged between 13 and 20 years old.
The organisation aims to:
Encourage a practical interest in aviation and the RAF
Provide training that will be useful in the Services as well as civilian life
Encourage the spirit of adventure
Develop qualities of leadership and good citizenship
The Air Training Corps is exciting, fun, and truly rewarding. Cadets have the opportunity to take part in a whole host of adventurous training opportunities and develop invaluable skills while meeting lots of like-minded people from all walks of life.
The history of the Air Training Corps
Back in 1859, schools started forming armed, uniformed units of adults and boys to protect Britain from any overseas attack. By the end of the century, units had been established in over 100 schools. In 1908, they were renamed the Officer Training Corps (OTC). By the 1930s, the beginnings of the RAF we know today had started to emerge.
In 1938, the Air Defence Cadet Corps (ADCC) was founded by Air Commodore Chamier. Many people were keen to join, and squadrons were set up in towns all around the UK.
When World War II erupted, the cadets were sent to work on RAF stations, carrying messages, handling aircraft, moving equipment, and loading ammunition belts. By the end of the war, almost 100,000 cadets had joined the organisation.
As a result, towards the end of 1940, the government realised just how valuable the cadet force was and took control. It was reorganised and renamed the Air Training Corps on 5th February 1941, with King George VI as the Air Commodore-in-Chief.
FAQs
What do you do in air cadets?
Air cadets are all about getting hands-on and learning through practical experience. Cadets get the opportunity to try out a multitude of exciting activities, including:
Camping
Summer camps
Overseas camps
Adventure training
Military skills
Duke of Edinburgh
Sports
Leadership training
First Aid
So much more
Do air cadets fly planes?
Air cadets get plenty of opportunities to take to the skies, including:
Gliding
Air experience flights
Air Cadet Pilot Scheme
Air Cadet Pilot Navigation Training Scheme
How much does it cost to join the air cadets?
To keep costs to a minimum, the majority of air corps activities are funded by the RAF. Most squadrons charge a subscription of £10 per month to cover running costs and transport. In some cases, cadets may be asked to contribute towards activities such as annual camps.
Do aid cadets get paid?
No, air cadets don't get paid.
What age can you join air cadets?
You can join the air cadets from the age of 13, or the age of 12 if they are in Year 8 in England and Wales or the equivalent in Northern Ireland. Some activities have age requirements, such as flying where cadets must be 13 ¼.
Your service as a cadet will end when you're 18. However, some cadets are extended until 21 if they're appointed as a Staff Cadet.
How much time are air cadets expected to commit?
It's always up to cadets how much time they want to commit. Squadrons usually meet for around two and half hours, twice a week. There are also plenty of activities for cadets to take part in at weekends and during school holidays.
What ranks are there in the air cadets?
Officer ranks
Wing Commander
Squadron Leader
Flight Lieutenant
Flying Officer
Pilot Officer
Non-commissioned Officer ranks
Warrant Officer
Flight Sergeant
Sergeant
Cadet Non-commissioned Officer (NCO) ranks
Cadet Warrant Officer
Cadet Flight Sergeant
Cadet Sergeant
Cadet Corporal
Cadet Junior Corporal - CCF (RAF) only
Cadet classifications
Master Air Cadet
Senior Cadet
Leading Cadet
First Class Cadet
Second Class Cadet
Junior Cadet
Do air cadets have to join the military?
The Air Cadets is not a recruiting organisation, and cadets will not be expected to join the military or face any pressure to do so. However, for those who are thinking of joining the Services, being a cadet will certainly give you an advantage over the competition! Around 40% of officers and 50 per cent of all aircrew in the RAF are ex-cadets.
How does the RAF Benevolent Fund support air cadets?
We support the Air Training Corps in a number of ways. Find out more.