If you, or your partner are currently serving in the RAF including the RAF Reserves, there are a range of ways we can help you.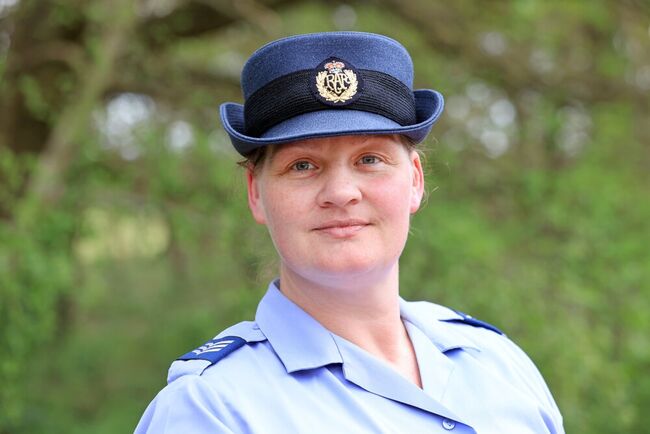 Financial support
We can help with all kinds of unexpected expenses such as hospital parking fees, or one-off grants, we're here to help when you need us.
If the application is for £750 or less, this can be made through our through our online application form. Grants and financial assistance are means tested so we'll look at your income when considering eligibility.
Applications for over £750 should be made using our application for financial assistance for serving personnel form. This would normally be accompanied by a SSAFA caseworker's report.
Our station grants support RAF stations with the cost of running welfare facilities and activities which benefit serving personnel and their families in or around stations. Grants can be used for building refurbishments or smaller projects such as buying a cinema club projector.
Welfare breaks
Getting away from the stresses and strains of daily life can help you to recharge. During those times when you're experiencing difficult challenges, a break may help you to cope and carry on. From breaks by the sea to country retreats, we offer a range of holidays and breaks for you and your family.
If you have a disabled member of the immediate family, we can also provide accessible holidays in both in the UK and abroad through the Disabled Holiday Trust.
Family and youth support
We provide workshops for partners of serving personnel called Thrive to help you identify and develop key skills and strengths.
We provide children and young people on RAF stations with a fun and stimulating environment to grow up in. Our flagship youth support programme Airplay provides supervised play and activities for children aged five to 18, and a digital platform called Airplay Connect for young people to access activities wherever they might be living.
Emotional wellbeing
From frequent moves to deployments, service life can be tough on everyone. So, if you need to talk, we're here for you. We offer a range of emotional and practical support for serving personnel and their families. This includes free membership of Headspace, an online mindfulness app and our listening and counselling service for adults. We have also recently launched a counselling service for children and young people.
Relationship support
Whether it's coping with time spent apart or a demanding role, serving in the RAF can put extra pressure on couples. Our free online Building Stronger Families course gives couples the skills and knowledge they need to deal with common relationship issues. We can also provide a range of relationship support which includes free and confidential family counselling and relationship counselling as well as subsidised mediation to help you navigate difficult times.
Webinar for female junior ranks in the RAF
Join us on October 11th, 2023 (7pm-8:30pm) for an engaging webinar with Angharad Boyson. In this interactive 90-minute webinar for female junior ranks in the RAF, you'll gain insights into crafting a personalised work-life balance. Delve into effective strategies for meaningful discussions about work-life balance, both with your line manager and loved ones. Don't miss this opportunity to reshape your approach to balance.
Applying for help
To apply for help while you are currently serving in the RAF, we ask that you speak to your unit welfare staff or on base SSAFA worker who can make an application on your behalf.
If you would like to receive support, or just have a chat about how we can help, please give us a call on 0300 102 1919 or alternatively you can complete our request our help form.