All applications for financial assistance from the RAF Benevolent Fund involve a visit from a trained caseworker. This page provides information and resources for caseworkers who wish to submit an application or seek advice.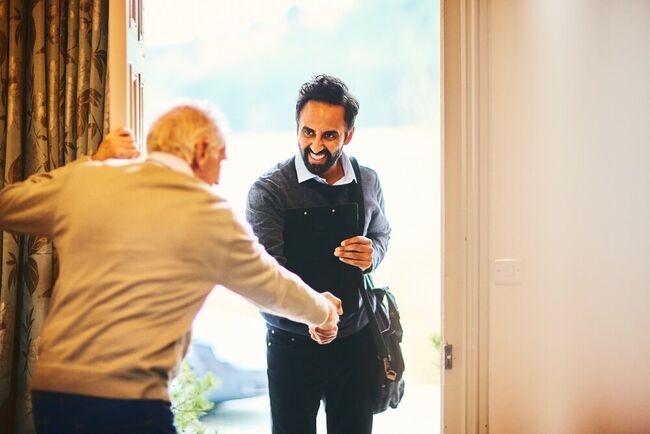 Applications to assist RAF veterans and their dependants should be made by completing a Form A via CMS, and a Casework Handbook is available which we advise all caseworkers to familiarise themselves with.
This handbook is available to caseworkers electronically on CMS, or hard copies can be requested to be sent to a local caseworking office or branch by calling the Fund's helpline on 0800 169 2942.
Applications from those currently serving in the RAF and their dependants should be submitted by the RAF Station they are serving at.
We are happy to speak to caseworkers or station staff regarding potential applications or general enquiries, and you can download a list of contact details
Additional forms and information
Applications to provide mobility or care equipment
If requesting help with mobility equipment, we would encourage caseworkers to read the relevant checklist for mobility applications first. Mobility and care equipment applications are subject to an Occupational Therapist assessment of need. Additionally, before we are able to provide help with mobility equipment, a GP Certificate will need to be completed by the applicant's GP.
Applications for help with housing adaptations and repairs
If requesting help with funding housing adaptations, applicants should seek a Disabled Facilities Grant through their local authority in the first instance. If the application is for property repairs to privately owned home, a Property Proforma will need to be completed.
Applications for help with care in the home and residential home fees
An aide memoire detailing the information required for consideration of top-up fees where there is a shortfall in funding following a social services assessment is available for download.