Richard Daniel (Chairman)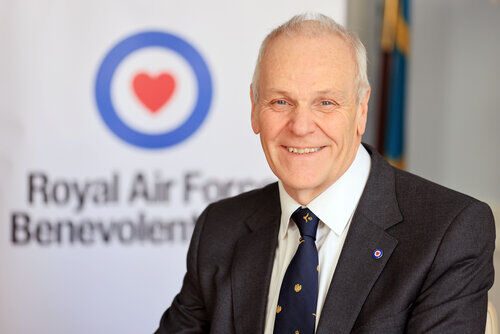 Richard is an experienced business leader and board director with over 40 years multi-disciplined experience across the UK and internationally.
Richard joined Raytheon UK in 2001 as a programme director and member of the companies leadership team delivering complex programmes to UK and overseas customers. He was appointed to the board of Raytheon UK in 2006 and became Chief Executive and Managing Director of Raytheon UK in 2016. As CEO Richard focused on developing a clear strategy diversifying the portfolio and instigated a transformation programme focused on culture, process simplification & automation to position the organisation for the future. Whilst at Raytheon Richard was a member of the Defence Suppliers Forum Executive Group, chair of the Defence Suppliers Forum Mid-Tier group and member of the Defence Growth Partnership Steering committee.
Richard developed strong links to the RAF family throughout his time at Raytheon UK as the company provided some key capabilities to the Royal Air Force. Richard has a degree in Electronic and Electrical Engineering from UMIST, Manchester and started his career at Racal as an engineer developing his engineering skills taking on various roles delivering programmes in the UK and overseas.
Since retiring from Raytheon UK in 2020, Richard has taken on a role as non-executive director and board advisor for RLC Aerospace and also serves on the Finance Committee of the Royal Aeronautical Society.
---
Allyson Arnold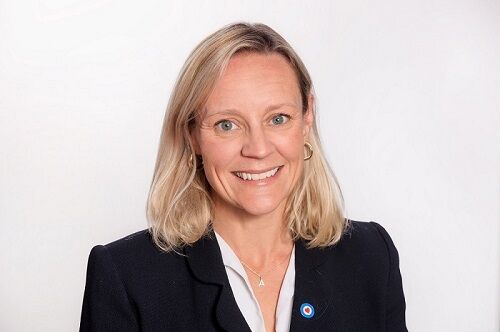 With over 20 years' experience in a variety of health and social care settings, Allyson has worked alongside a variety of national and international organisations including WHO, CDC, USAID, NHS England, Public Health England and Academic Health Science Networks.
Following a career in nursing and midwifery, Allyson obtained a Masters in Development Management and started work in international development, directing health programmes in Kenya and Afghanistan.
After returning from overseas, Allyson specialised in third sector management, holding senior management roles with Cancer Research UK and the British Heart Foundation and is currently the Chief Operating Officer for the British Heart Foundation Clinical Research Collaborative.
She has been married to an RAF officer for over 20 years and has travelled extensively with the RAF, working closely with families, serving personnel and veterans. She is deeply passionate about and committed to the RAF family and is looking forward to using her lived experiences to help support the RAF Benevolent Fund continue its vital work.
---
Patrick Aylmer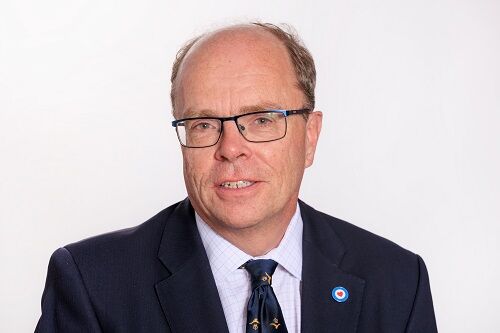 Patrick is a Chartered Accountant, with 20 years experience of investment banking and mergers and acquisitions. He is currently Managing Director of Fox Funding, a property finance business, and was previously Investment Director of a FTSE-100 corporate.
"I was really keen to join the RAF Benevolent Fund due to its unique position in helping the whole RAF family – whether they be serving, in the reserves, retired or dependents. It's a particularly interesting time for the fund due to the changing needs of its beneficiaries."
---
Alison Benjamin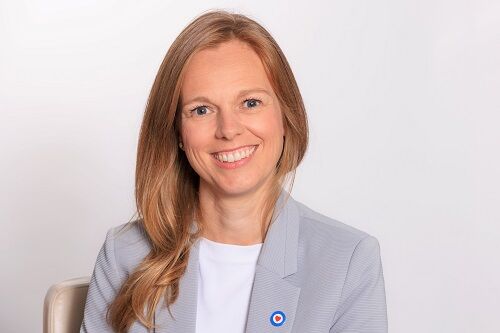 Alison Benjamin is a fundraising professional with 20 years' experience working in the third sector. Currently Director of Fundraising at a national youth charity, OnSide, she previously spent much of her career working at King's College London and for the NHS charities associated with the university's health partners, including Guy's & St Thomas' Charity and the Maudsley Charity.
After gaining a degree in Politics with International Studies at Warwick University, Alison spent two years in central China with the Voluntary Services Overseas. Alison's links to the Armed Forces are through her schooling and her father, who served in the Royal Navy and the Ministry of Defence.
Alison became a Trustee of the RAF Benevolent Fund in 2021 where she also sits on the Fundraising and Communications Committee.
---
Graeme Craig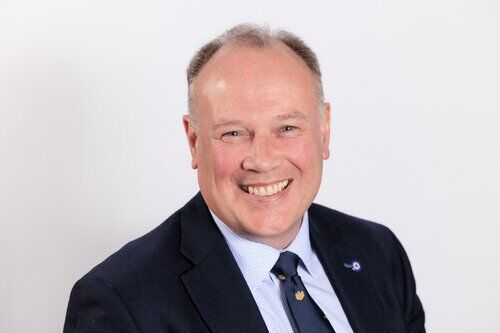 Graeme Craig is CEO of the Omar Group, a leading UK manufacturer of residential park homes and luxury lodges.
Prior to that he ran the Beer Business at Shepherd Neame, Britain's oldest brewer, after joining them in 2006 as Sales and Marketing Director. Before this, he spent 12 years with PepsiCo across a number of commercial roles, latterly as Convenience Director.
Upon graduating from Glasgow University in History and Politics, Graeme joined the Royal Naval Reserve, serving for 12-years. Graeme became a trustee of the RAF Benevolent Fund in 2016. He is a member of the Fundraising and Communications Committee and the Remunerations Committee.
---
Richard Cryer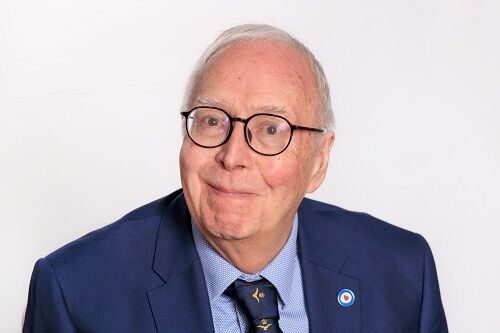 Since his retirement as Director of Finance and Estates at the University of London at the end of 2012, Richard has served in a number of non-executive roles including as treasurer/trustee of Amnesty International UK, as a governor of Worcester College of Technology, as a member of the finance committee of Mencap, as a non-executive director of Gloucestershire Care Services NHS Trust, and as treasurer/trustee of Aspire Living (a charity providing services to people in Herefordshire/Gloucestershire with learning disabilities).
He is currently a member of the audit committees of the Institution of Civil Engineers, the Biochemical Society and the Council for Licensed Conveyancers. In addition, Richard is treasurer/trustee of the Royal College of Speech and Language Therapists, the Herefordshire Wildlife Trust and the Monmouth Big Band where he plays baritone sax.
Richard was until recently treasurer/trustee of the charity Action for Children and a trustee director of the Action for Children Pension Fund.
Richard is a chartered accountant having qualified with KPMG and subsequently spent over 20 years working in the financial services sector in the City of London with a number of European insurers including AXA. Following this he worked as a director of finance in higher education for some 13 years.
"I was motivated to apply to become a trustee of the Fund as I have both seen and learnt first-hand about its highly valued work in supporting past and present members of the RAF Family by virtue of the Fund's provision of Airplay. I am greatly looking forward, as a trustee, to having the opportunity to assist the Fund in continuing with its work."
---
Wing Commander Sarah Davis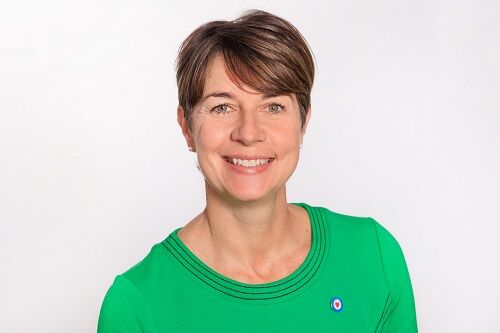 Wing Commander Sarah Davis is an HR professional. She served in the Royal Air Force for 21 years having enjoyed a full career in numerous personnel, welfare, instructor, and media appointments both in the UK, overseas and on Operations.
She is a Fellow of the Chartered Institute of Personnel Development and has an MBA and MSc in Strategic Human Resource Management. She joined the RAF Benevolent Funds Main Grants Committee in 2018 and was appointed as a trustee in 2020. She is Chair of the Main Grants Committee.
---
Alastair Irvine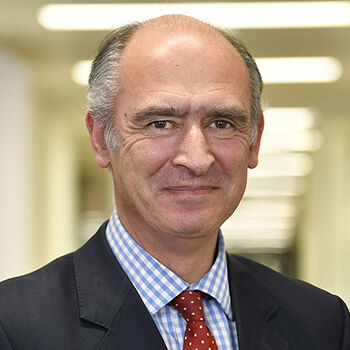 Alastair is an Investment Director at Jupiter Fund Managers. He began his career in 1985 at stockbroker Laurie, Milbank & Co followed by over 20 years in equity research, including being a top-rated analyst and Deputy Head of Equity Research for Europe, Middle East and Africa at Merrill Lynch. Later, he was a Principal, Partner and Head of Portfolio Management at Triple Point LLP, a fund management house specialising in Venture Capital Trusts and Enterprise Investment Schemes. Alastair is a former trustee of the Air Training Crops General Purpose Fund and a former trustee and Chairman of Meningitis Now. Alastair is the Chair of the Finance Committee.
---
Squadron Leader Clive Martland MBE
Squadron Leader Martland is currently in his 37th year of Service having experienced both the non-commissioned and commissioned ranks, reaching the rank of Warrant Officer as a Physical Training Instructor and in recent years as a Training Officer.
He has had the privilege to serve in several prestigious positions namely Station Warrant Officer, RAF Brize Norton and as the Chief of the Air Staff Warrant Officer. His breadth of serving experience has given him a vast understanding through personal lived experience from corporal to senior officer. He has had exposure to senior leadership, both at station level and Air Force Board gaining an understanding of the thought process of senior leaders. 
He is also a specialized Exercise Rehabilitation Instructor, having served at DMRC Headley Court on three occasions and he is currently serving at DMRC Stanford Hall as Officer Commanding the Joint Services School of Exercise Rehabilitation Instructors, giving him an understanding of those that are injured and the concerns and issues that they face. Clive Martland MBE is the Serving RAF Trustee.
---
Wing Commander Sophie Allen
Wing Commander Allen joined the Service in 2004 as a University Medical Cadet. She completed all her medical training through the Service and has been a qualified General Practitioner (GP) for 10 years. Until recently she has been in clinical roles, rotating around RAF stations at Brize Norton, Benson and Odiham. Her current staff role encompasses being the Medical Officer Profession Advisor, trainee line manager, appraisal & revalidation lead for RAF Doctors as well as supporting doctors in difficulty. Although not in a practice role, Sophie continues with clinical work to maintain currency. She is passionate about being a Service Doctor, in particular the opportunity to offer plenty of time to patients, develop mutual understanding and the wider holistic care that extends to loved ones. 
With each assignment she has volunteered to be the practice Welfare lead Doctor, regularly referring to, and meeting with the Station Welfare Committee to see what further support could be offered for each case to help make a difference. This role introduced her to the breadth of support available through the RAF Benevolent Fund. Many on the welfare register were long-term sick or awaiting medical discharge and she works closely with Transition Support Flight to help these personnel through uncertainty, ensuring continuity of care and providing seamless transition of care at the most appropriate time to NHS Services.
As she has progressed through Deputy and Senior Medical Officer roles, Sophie has also assumed the practice Safeguarding Lead role, assisting with case management should any child or vulnerable adult safeguarding concerns arise. Sophie Allen is the Welfare & Safeguarding Trustee.
---
Rachel Prendergast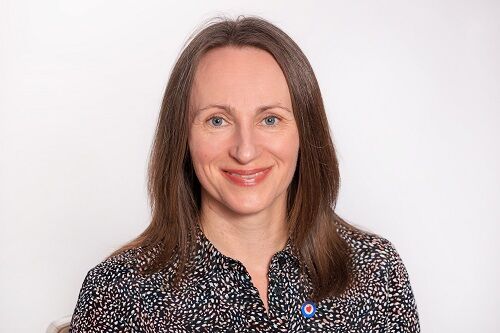 Rachel's spouse has served in the Royal Air Force for over twenty years and this has given her the opportunity to gain lived experience as a family member. Over this time, she has embraced the opportunities and challenges of service life and has learnt to be able to change and adapt in ways that many outside of the Service find hard to comprehend. 
As her family expanded and moved overseas to the USA, she used her personal and professional experience to support others in their transition into and out of postings in America. Upon their return, she used this knowledge to feed back via a number of forums and focus groups to help inform the work to improve the experience for families returning to the UK.
Throughout her time as a spouse of a serving member of the RAF, Rachel and her family have benefitted from the work of the Fund. Her children have played in play parks provided by the Fund and attended Ben Club and Airplay sessions at three different Stations. She has also used the wellbeing and counselling services. Having access to these has directly improved her family's lived experience of the Royal Air Force.
Rachel also has experience as a senior communications professional (Lloyds Banking Group, Thomas Cook Group, Citigroup Inc) and has also been a volunteer RAF representative for the British Embassy Support Association in Washington DC during her spouse's posting to the Pentagon, where she supported RAF families already in or arriving to the USA. Rachel Prendergast is a trustee with lived RAF experience. 
---
Lady Meri Mayhew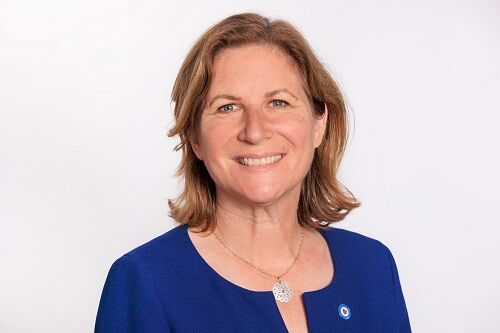 Lady Mayhew previously served at several RAF Stations as an Air Traffic Control Officer between 1989 and 2003, which included overseas detachments to operational theatres such as Kabul International Airport. 
She also accompanied her husband on an overseas posting to the USA, and on postings in the UK. This enabled her to gain lived experience of life in the RAF as a serving person and continuing today as the spouse of a serving person.
Her first charity sector role was the Chief Executive of a local independent charity, and she has remained in the third sector since, both in paid and unpaid roles. She passionately believes in the value that the third sector brings to society and the vital importance it has in supporting peoples' lives. She has worked at the Forces in Mind Trust and was seconded into the Ministry of Defence as the Charity Adviser on the Veterans Strategy, ensuring that the role of the charity sector was represented accurately in the Veterans Strategy and that it was based on robust evidence. 
Lady Mayhew now has her own consultancy and has been a member of the Fund's Main Grants Committee since 2019. Whilst this will be her first trustee role she feels ready and keen to become a trustee, contributing fully and developing her learning and skills in this area. Lady Meri Mayhew is a trustee with lived RAF experience.
---
Peggy Walters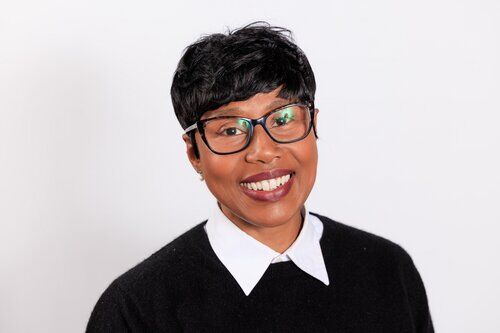 Peggy is a trained journalist and a global communications specialist. She is currently Communications Director at the International Rescue Committee, an international humanitarian organisation.  She brings with her a mixture of relevant executive and non-executive experience having previously served as a Trustee at Concern Worldwide. Peggy was educated at Goldsmith's College University of London, where she read Communications and Sociology and holds a Master's degree in International Communications and Development. Peggy Walters is the Communications Trustee.