Making decisions on what to include in a funeral service can be difficult, so we have made some suggestions about how you can acknowledge the RAF and collect donations below.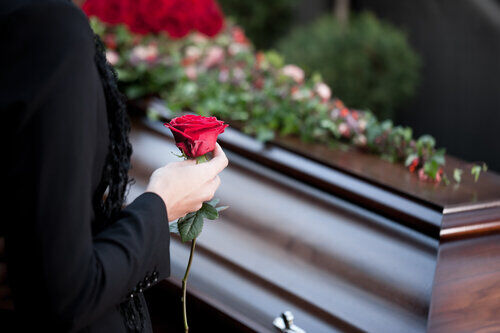 Special readings and prayers
If you'd like to include a reading, poem or prayer associated with the RAF, please download our free PDF for some suggestions. Please feel free to copy and paste your selections into the order of service.
Download a service sheet (PDF 125kB)
Set up a tribute fund
A tribute fund lets you share pictures and stories of your loved one as well as funeral information. This is a very straightforward way to collect donations and enable friends and family to pay their respect when funeral numbers are currently limited. It also acts as a permanent memorial to your loved one which you can revisit in the future.
Organise a collection
The funeral director may offer to organise the collection on your behalf, and more are now using online collection platforms to do this. Another useful option is to print our web address rafbf.org/donate – on the order of service. Family and friends can donate online and mention your loved one when making the donation. We are then able to track all donations in your loved one's name. We would recommend you contact us beforehand if you would like to track these donations.
Honouring their service
If you are planning a funeral for someone who served in the RAF and you would like to honour their service in the ceremony, here's a few things you should know:
The Royal Air Force Ensign is only flown at an operational station and is not allowed to be used to drape a coffin. You can, however, use a Union Flag as a coffin drape.
The RAF Badge symbol is only to be used on a headstone for serving personnel where the government is responsible for the maintenance of the stone.
Unfortunately, we are unable to provide a guard of honour. However, a request can be made by the family for a Royal Air Force representative through their local station Warrant Officer who will do their best to arrange one where circumstances allow.
Help with bereavement
There is never an easy way to deal with the loss of a loved one. If you need any specialist help or advice, you may find the following links useful:
Need more information?
If you have any further questions, or would like to discuss any of the options, please email charles.bloom@rafbf.org.uk or call 020 3928 0563.