To help you, here is a list of reunion websites and organisations offering support with comradeship.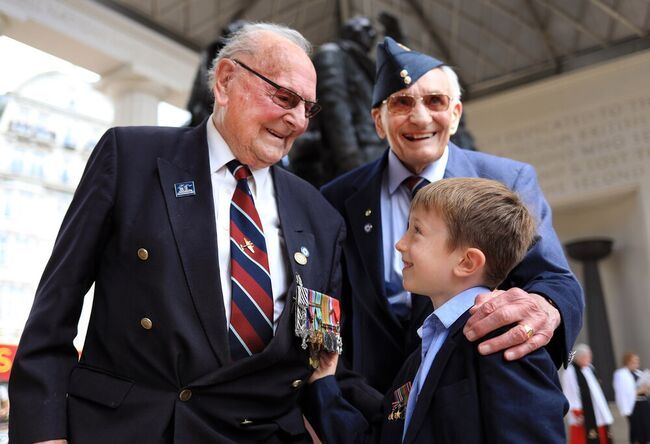 Aircrew Association: Exists to foster comradeship amongst those who, having been awarded an official flying badge, have qualified to operate military aircraft and are serving, or have served, as military aircrew in the Armed Forces of those nations allied to the United Kingdom and the Commonwealth.
Burma Star Association: The broad aims of the Association are to promote the comradeship experienced in the bitter fighting in the jungles of Burma, and also to set up a welfare organisation so that members and widows in need can be given poverty assistance in times of ill-health or other debilitating circumstances.
RAF Widows' Association: Provides help and information to men and women who have lost their spouse or partner whilst serving in the RAF at the time of their death or who died within two years of leaving the RAF.
Royal Air Forces Association: The RAF Association is a membership organisation of current and past members of the RAF and those with an interest in aviation. It supports serving and retired members of the RAF and their dependants, from WWII veterans to those involved in the Falklands, Bosnia and the Gulf. Comradeship is provided through its 500+ branches and its network of Honorary Welfare Officers provide advice and support to those in need.
Royal British Legion: The RBL aims to safeguard the welfare, interests and memory of those who are serving or who have served in the Armed Forces. Currently, nearly 11 million people are eligible for our support and we receive around 300,000 calls for help every year.
SSAFA Forces Help: The national charity helping serving and ex-Service men, women and their families, in need. The range of services SSAFA Forces Help provides include housing, financial aid and advice, friendship visits and professional health care and social work services.
Veterans Scotland: Veterans Scotland's objective is to relieve suffering hardship and distress and to promote the relief of need and to promote education among men or women who have at any time served with any branch of the naval, military and air forces of the Crown or her allies.
Proud to have served in The Royal Air Force: A Facebook page set up to connect former RAF personnel.
Royal Air Forces Register of Associations: This site will help those looking for the association or interest group for a particular unit or organisation. The register concentrates on units connected with World War II military aviation in the British or Commonwealth armed services.
British Berlin Airlift Association: The requirement for membership is simply to have been engaged either directly or indirectly on the Berlin Airlift.
Forces Reunited: The largest UK database of Armed Forces and ex-Forces personnel on the web. You are more likely to find your old UK forces friends here than anywhere else.
RAF Regiment Association: Provides a means of disseminating information to all those who have served in or are still serving in the RAF or RAuxAF Regiment.
RAF West Kirby Association: The RAF station at West Kirby existed from 1940 into the 1960s. During this period many thousands of young men and women worked, trained or served at the camp in their many capacities.