ON THE RADAR
Welcome to On The Radar, the RAF Benevolent Fund newsletter which informs you of the support we give to the RAF Family, and exciting events coming up.
We're always here to support you, no matter what life sends your way. The RAF Family is the reason we're here, whether you served for days or decades.
In the latest edition of On The Radar, you can find out all about our services to improve your wellbeing. From support in local communities to adventures at the Veteran Games, read the most recent edition to find out more.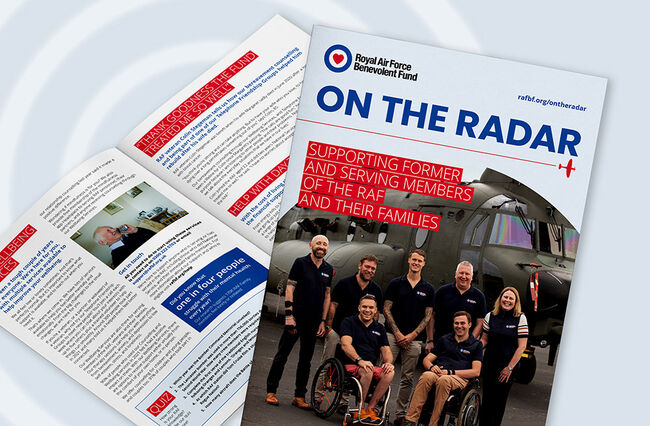 Feeling lonely or isolated? 
Social isolation and loneliness can affect anyone. Our nine Community Engagement Workers assist individuals to re-connect into meaningful and regular sociable activities to help reduce feelings of loneliness and isolation.
Living independently
Home adaptations and mobility aids can improve your quality of life and help you to continue living safely in your own home. We helped Ann when she was medically discharged from the RAF.