Donate through your payroll
We all have our daily or weekly essentials; a coffee for the walk to the office; your lunchtime meal-deal; a Netflix subscription; a weekend take-away from your favourite restaurant.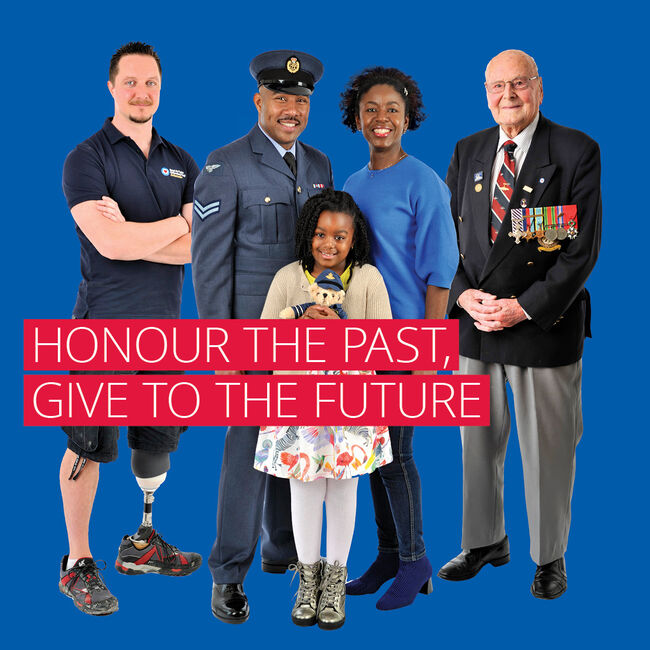 Your regular gift to the RAF Benevolent Fund through your salary can ensure that no member of the RAF Family faces adversity alone, so that essentials that allow them to live in comfort and with dignity are covered.
Payroll Giving is a simple, tax-efficient way to donate to the RAF Benevolent Fund as your donation is deducted before tax – meaning your donation goes further!
As a 20% tax payer, that means if you donate £10 a month to the Fund, it will only cost you £8.
If you are a 40% tax payer, your monthly gift of £10 will cost you £6.
How your support helps
£5 a month for a year could pay for a week's domiciliary care for an older veteran so they can continue to live happily in their own home.
£10 a month for a year could provide relationship support through our partner, Relate. The pressures of Service life may affect couples and these sessions help them open up about their worries and communicate better with one another
£30 a month for a year could enable one person to join a Telephone Friendship Group for a whole year and help reduce social isolation.
How to set up a regular gift through your payroll
To be eligible, you must be a UK tax payer and please check with your employer that there is a payroll giving scheme set up at your workplace before signing up. We are working with Payroll Giving in Action who will deal with the necessary administration work with your employer's payroll department to set up your regular gift. You can choose if you'd like to hear from the Fund about our work and the impact of your donation and, if so, whether this is by email or post.
If you're currently serving in the RAF and would like to give through your pay, please visit the Service Day's Pay Giving page.
Want to know more?
If you have any questions about making a regular gift through your salary, please email us at payrollgiving@rafbf.org.uk. You can also find more information about Payroll Giving on the HMRC website.
How your donations make a difference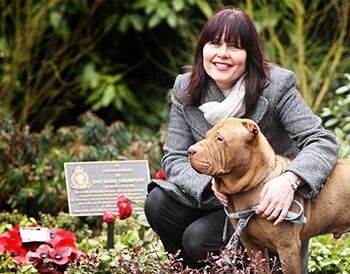 Jacqui's husband, Gary, was killed in Afghanistan while serving with the RAF Regiment.
Jacqui said: "My life and the lives of our five daughters changed forever when I heard the heart-breaking and devastating news that Gary had been killed. His vehicle had hit a landmine killing Gary and his friend, Livi."
With our financial support, Jacqui and her family were able to keep their home and put daughter, Jordan, through university.
"The RAF Benevolent Fund sent me a really nice letter saying how they could help, and a cheque to make sure we weren't in difficulty during the turmoil," said Jacqui.