The current Covid-19 pandemic may mean that it is difficult to say goodbye and commemorate a loved as you would wish.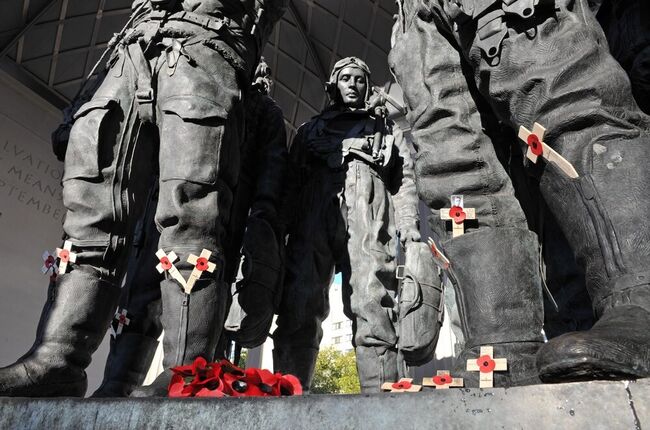 If all family and friends are unable to attend a loved one's funeral this can be extremely upsetting. However, there are still ways that friends and family can work together to remember and commemorate a loved one.
Set up an online Tribute Fund
By setting up an online Tribute Fund, you can share memories, pictures and stories about your loved one, as well as raise funds and receive donations that may otherwise have been collected at a funeral. These pages last forever and you can visit them at any time.
I would like to set up a Tribute Fund
Create a Dedication
Creating a Dedication is a lovely way to commemorate your loved one. Find out how you can create a dedication.
Online
Simply follow the online donation process and choose the amount you want to donate; after you enter your name on the following pages please check the box: 'My donation is in memory of someone'.
You will then be asked for some more details about your loved one. If you would like us to write to the family or next of kin, please ask and we will be happy to do so.
By post
Please send cheques payable to 'RAF Benevolent Fund' to our freepost address:
FREEPOST Remembering Someone Special
RAF Benevolent Fund
67 Portland Place, London W1B 1AR

Please include a short covering letter with your name and address and the details of the person you are remembering. If you would like us to write to the family or next of kin please ask, and we will be happy to do so.
Help us claim Gift Aid – it means your donation could be worth around 25% more to us, at no extra cost to you. Please fill in our Gift Aid declaration online form so we can reclaim the tax on your donations.
By phone
Please call Samiha Sharif 020 3928 0563 and have your credit or debit card details available.
Create a lasting memory
Find out how you create a lasting memory by leaving a gift in your Will in memory of a loved one.
Funeral arrangements
Our page on funeral arrangements has useful information on ways you acknowledge the RAF and collect donations for our charity.
Further information
For more information on any of the above, please do not hesitate to contact Samiha Sharif on 020 3928 0563 or samiha.sharif@rafbf.org.uk. You can also get in touch with us by filling in our enquiry form.
Thank you for thinking about making a donation in memory of a loved one or friend. We are honoured and touched that you have thought of the RAF Benevolent Fund. Your donation will make a real difference to the lives of the RAF Family. 
If your loved one has kindly left us a gift in their Will please contact Fabian Ouchterlony on 020 7307 3367 or fabian.ouchterlony@rafbf.org.uk.