Fundraising resources
Ready to get involved and raise funds for the RAF Family? We've got plenty of tips, ideas and resources to help get you started.
Download your RAF Benevolent Fund posters, invites, quiz sheets, social media images and more to help you promote and run your fundraiser.
Getting started
This helpful handbook is your guide to fundraising for the Fund.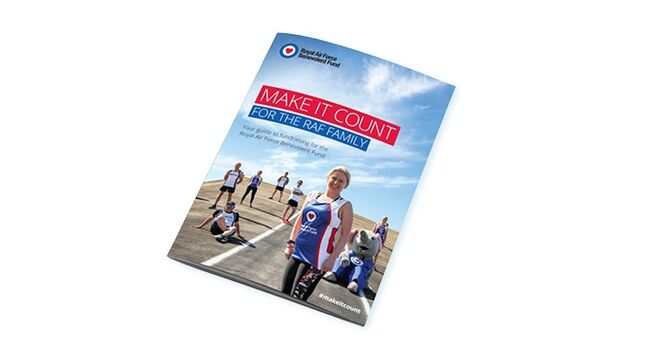 If you're fundraising online, this guide will give you some great ideas to help you along the way.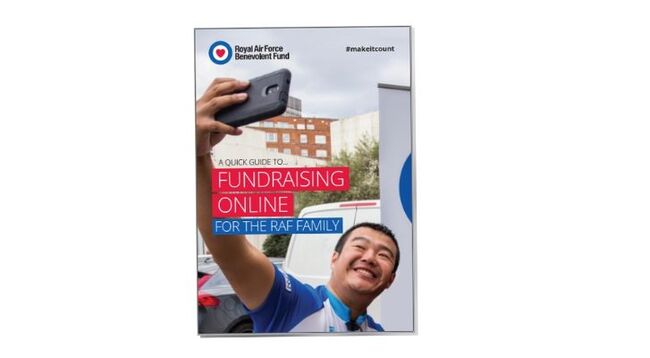 Keep track of your event sponsorship progress with these simple to use forms.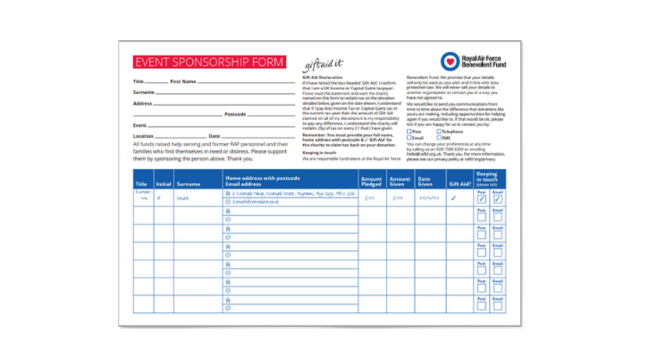 Decorate your event venue or stall with RAF Benevolent Fund bunting. Just print it out and follow the simple directions!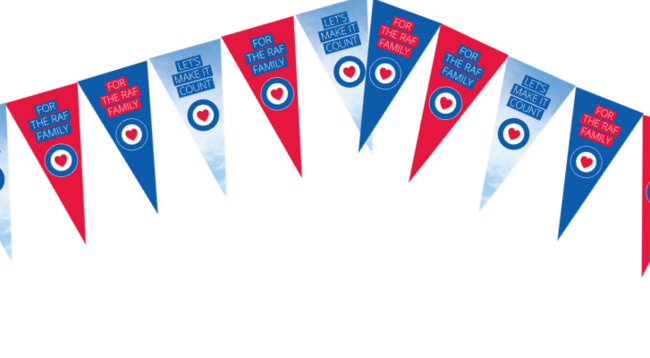 If you're holding a sweepstake as part of your event, this form will be a great help.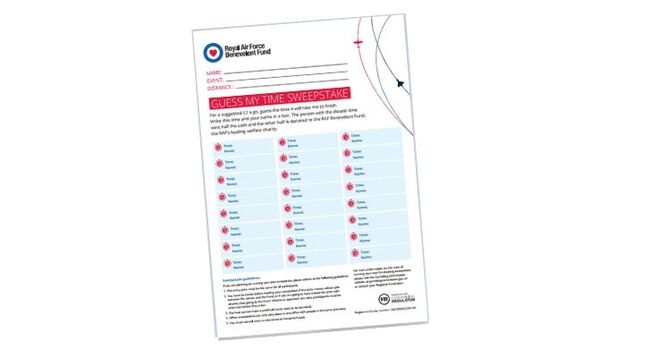 If you're holding an event, this poster explains exactly what we do for the RAF Family. Print it out or email it as an attachment when you're asking for sponsorship.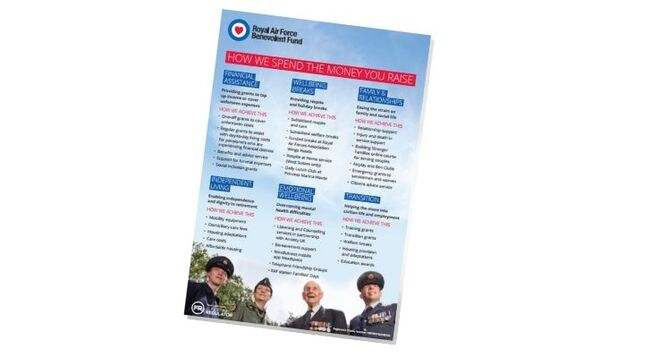 If you have fundraising proceeds to pay in, this form will help you make sure it gets to the right place.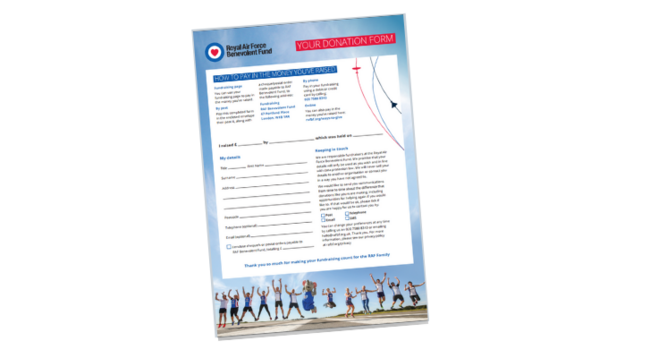 It's good to have a plan. Print this out to plan your fundraising events and hit your target!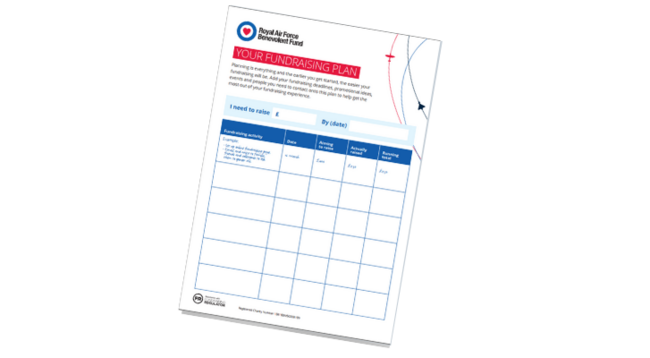 Our quiz sheets are perfect if you're holding a quiz to fundraise for the RAF Family. Print them out and get quizzing! Why not offer extra points for the team with the best RAF-themed name?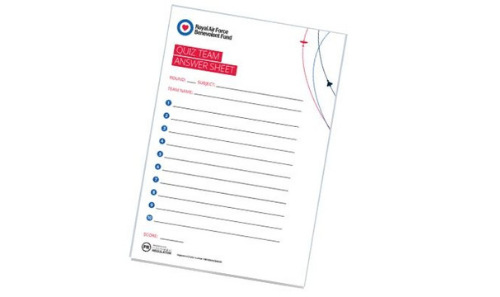 It's important that you understand the work of the Fund when you're fundraising. This gives you answers to some of the questions you might be asked.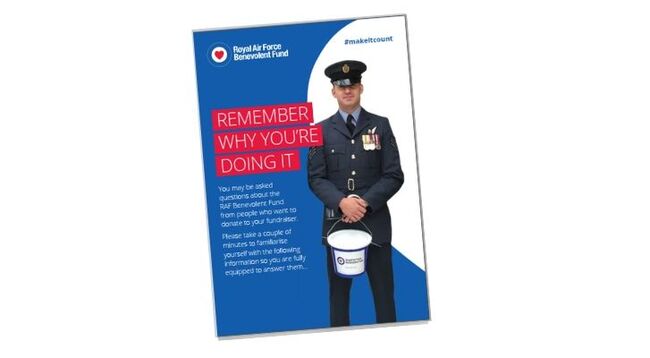 If you're holding an event for people to attend, then this is just the ticket. Just print them out and fill them in before you sell them.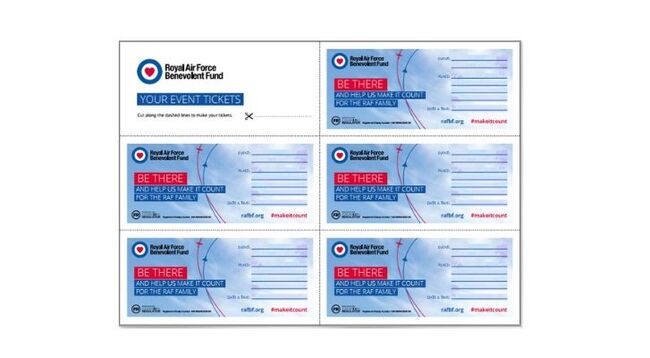 If you're trying to raise awareness of your fundraising event, our press release template will really help if you're contacting local newspapers and radio stations.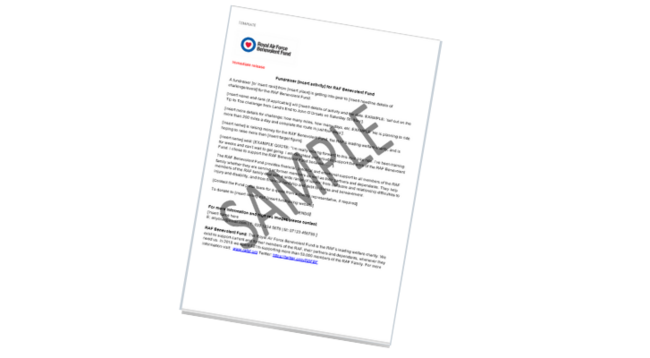 These posters are a great way to promote the fundraising event you're doing, but also shout about how much you raised when it's over!
Perfect for Instagram, your followers will love to know that you're fundraising for the Fund and it's a great way to get more support!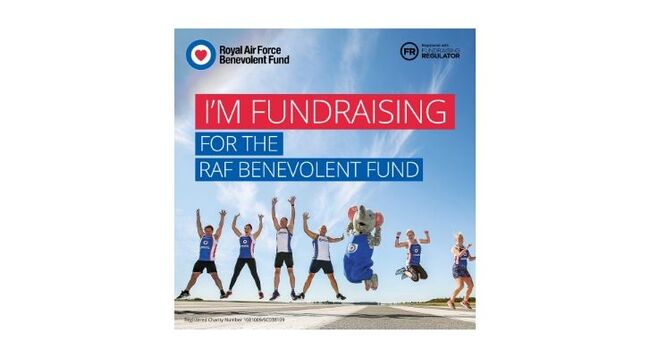 Download this and update your Facebook cover image so everyone can see what you're doing! Remember to keep people updated on all your social media channels.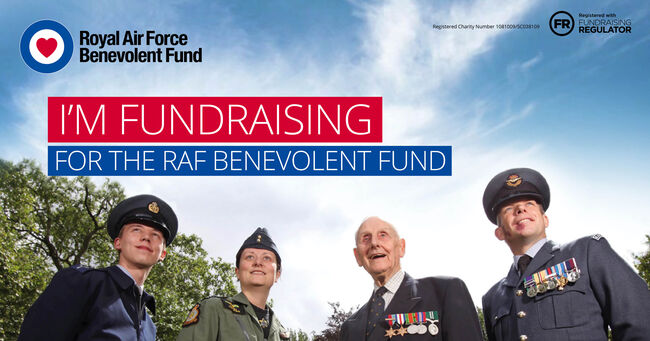 Tweet all about it with this graphic that's been made just for Twitter. Keep your followers up to date and you're bound to get more support!