Providing care to a loved one is a hugely important role, yet it can come with some challenges, especially when juggling your care responsibilities around your own life and needs.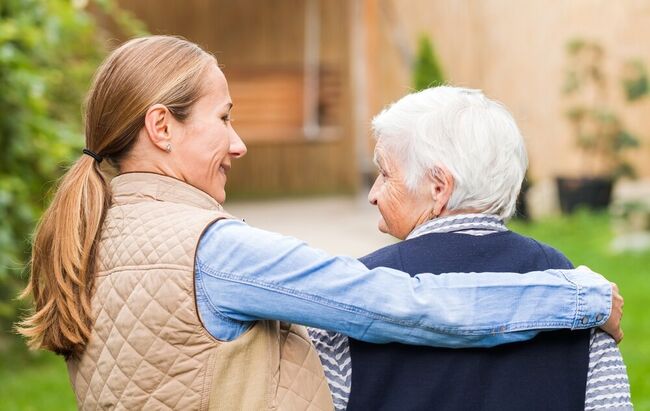 Many carers are in need of some kind of support, yet do not know how or where to get this. The Fund can provide a range of assistance if you are experiencing financial difficulties (eligibility criteria applies). This includes help with care costs, care/mobility equipment, home adaptations, and grants to assist with things such as regular home help, subscriptions to telecare services or essential items or aids for the home. Other support available includes:
Digital resource for Carers
The RAF Benevolent Fund in partnership with Carers UK has developed an online Digital Resource for Carers.
The Digital Resource for Carers platform hosts a range of digital products and online resources that support carers. These include e-Learning courses, essential reading guides as well as Upfront Guide to Caring, a simple online tool for carers who are new to the maze of benefits and entitlements. The tool asks a series of questions around a carer's situation from relationship, type of needs, medical conditions and questions about Social Services. It takes approximately 3 minutes to complete and produces a plan with relevant information and links dependent upon their answers. Plus information upon the support available via the RAF Benevolent Fund, both within the online platform itself and in responses to the Upfront Guide to Caring.
The sign up process itself is very simple, use the information below to set up your account own account with your email address and password of your choice.
To access the digital resource: