Heroes Drinks: Spirit with Conscience
RAF veteran, Chris Gillan founded the Heroes Drinks Company after sustaining an injury during Operation Taber, working with the Special Air Service, ended his chosen career.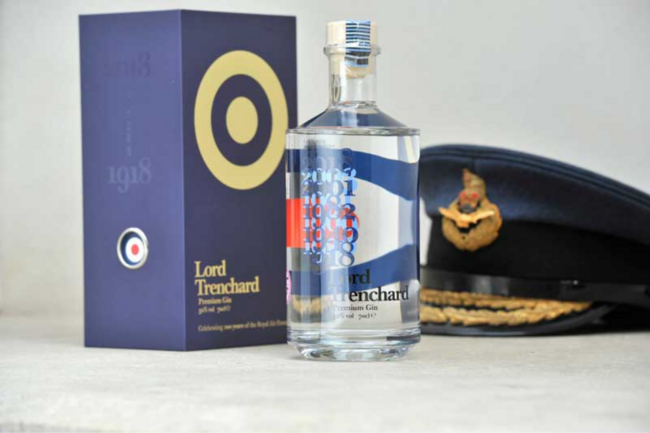 After the Fund stepped in to support him, Chris was able to get back on his feet and he was inspired to dedicate his career to giving back to military charities and helping other members of the Armed Forces community.
There's still the opportunity to purchase the RAF centenary Lord Trenchard Gin too. Named in honour of Lord Hugh Trenchard, founder of the Royal Air Force, this limited edition gin is produced using a unique distilling process and blends 11 botanicals including fresh basil, zingy lemon and aromatic cardamom pods for a bold and distinctive flavour.
You can purchase the bottle on their website.