Help with funerals and bereavement
Dealing with a bereavement can be overwhelming and stressful – we can help you.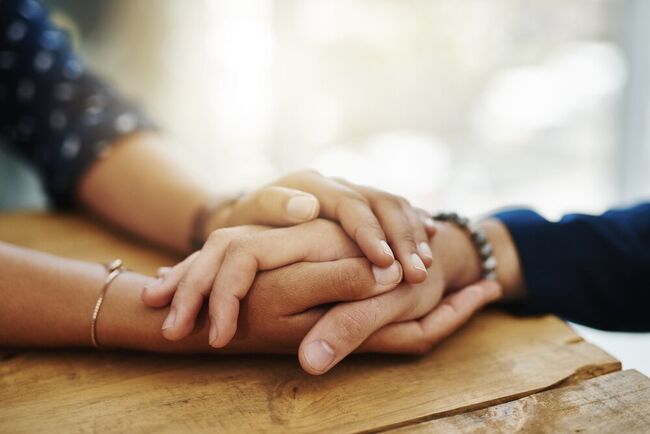 We may be able to help with funeral expenses depending on the eligibility of the person who has died.
The applicant will need to apply to the Department for Work and Pensions to see if they're eligible for statutory support. If a statutory funeral payment can't be made or doesn't cover the full cost, we may be able to help cover the costs. 
Where there is no next of kin, the Local Authority has a legal obligation to arrange a simple cremation or burial. We won't be able to assist the Local Authority with these costs. 
If the deceased was in receipt of a war pension and their death was caused or hastened by an injury that they incurred while serving, then you may be able to make a claim for funeral costs through Veterans UK. We can help you with your claim, see our legal helpline page for more information.
Paying tribute
We have a special tribute page where you can share pictures and stories of your loved one as well as funeral information. This is a very straightforward way to enable friends and family to pay their respects, especially when funeral numbers are limited. It also acts as a permanent memorial to your loved one which you can re-visit in the future. 
If you'd like to include a reading, poem or prayer associated with the RAF, see some of the suggestions we have collated.
If you are planning a funeral for someone who served in the RAF and you would like to honour the person's service as part of the funeral, the RAF Association provides some useful information on how to go about this.
Bereavement support
For those struggling with bereavement, we can offer you support through our listening and counselling service.
Apply for support
If you are seeking financial support for £750 or less, you can apply online. For applications over £750 we need to arrange a caseworker visit, either in person or virtually. Please call us on 0300 102 1919 or make an enquiry for help online and we can arrange this.