Community Engagement Workers
The Fund has nine Community Engagement Workers covering the East and South East of England. We can also provide remote support to members of the RAF Family who live outside these areas.  
Tackling Loneliness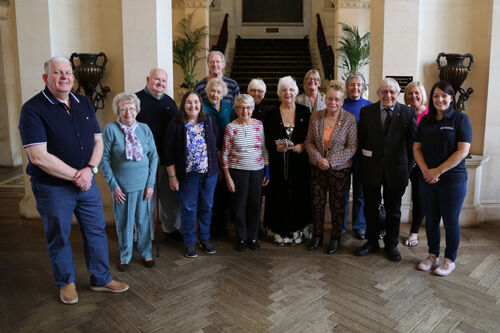 Social isolation and loneliness can affect anyone, and it is linked to a range of damaging health impacts including heart disease, strokes and Alzheimer's disease. Social isolation and loneliness can be experienced at any stage in life, but we recognise that there are certain times in one's life when the risk can be increased; bereavement, living alone or moving to a new area, poor health or reduced mobility, disability, and caring responsibilities. Our 2015 research into the needs of the RAF Family indicates that at least 170,000 members of the RAF Family could be living alone or experiencing isolation issues.
Our Community Engagement Workers programme sits alongside our telephone friendship groups and group wellbeing breaks as some of the ways we are tackling this issue.
What We Do
Our nine Community Engagement Workers assist individuals to re-connect into meaningful and regular sociable activities to help reduce feelings of loneliness and isolation. This can involve providing practical support to overcome whatever barriers an individual faces to being better connected into their local community. This could include financial support from the Fund to put in place transport solutions or cover the cost of respite carers, through to accompanying someone on their first visit to a social group to boost confidence.
Where We Do It 
We have a physical presence in nine counties: Lincolnshire; Nottinghamshire; Cambridgeshire; Norfolk; Suffolk; Kent; West Sussex and Hampshire. We will also provide remote support to members of the RAF Family living outside of these areas where we can. 
Activities 
Our Community Engagement team also runs a number of social activities across these areas ranging from breakfast clubs and coffee mornings to specialist groups for those living with dementia and their carers. For those who are unable to get out of their homes or have caring responsibilities that mean that they find it hard to engage in activities, we are able to connect people to our Telephone Friendship Groups or local befriending services.
Get Help - You Are Not Alone     
To find out more about our groups or to refer someone you know or are working with into the programme please call 0300 102 1919. Alternatively, you can use our request our help form to refer yourself or someone in need of our assistance.