We organise low-cost wellbeing breaks for those experiencing pressures or challenges and who could benefit from a break away.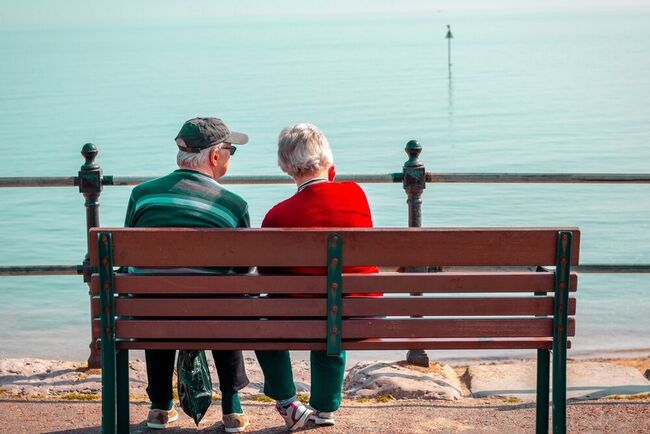 This might be for someone who has recently lost a loved one or a family which has spent some time apart.
We offer individuals and couples with care needs the chance to apply for a subsidised care break at one of our preferred care hotels. These provide a full range of holiday activities alongside a package of personal and nursing care.
Current locations include:
The uniquely beautiful and uplifting Kielder is home to Europe's largest working forest, northern Europe's largest man-made lake and is the official home of the UK's darkest night skies.
Leuchie House, just outside North Berwick in the stunning East Lothian countryside, provides caring short breaks for people and their families affected by long-term physical conditions, such as Multiple Sclerosis, Stroke and Parkinson's disease plus many other long term neurological conditions.
At Leuchie, the focus is on giving guests and their families the very best respite break experience. By providing the expert nursing and physio care guests need to manage their condition, those who stay at Leuchie are able to have a proper holiday and enjoy all the things that make it special for them.
Our three fully accessible holiday centres, situated in Chigwell, Southampton and Southport are designed with your ease and comfort in mind.
Jubilee Lodge, Epping Forest, Essex
Positioned at the fringes of Epping Forest, on the doorstep of the capital, Jubilee Lodge combines the rural attractions and seaside resorts of the South East, with the cultural hotspots and landmarks of London.
Netley Waterside House, Hampshire coast (*Closed for refurbishment until late 2022/early 2023*)
Nestled on the sunny south coast, Netley Waterside House features a social lounge, bar and entertainment area, opening out onto a spacious terrace and sun lounge. Breathe in the fresh seaside air as the sun sets over Netley's landscaped gardens, winding down to the tranquil reaches of Southampton Water.
Sandpipers, Southport
Sitting beside the ever-picturesque Marine Lake in Southport, Sandpipers offers the ideal spot for a rejuvenating waterside holiday. Treat yourself to an energising dip in our heated hydrotherapy pool or take in relaxing views from the lakeside balcony – the perfect spot to unwind.
Please note the above list is not exhaustive. If you do not see something in your area please contact our support line on 0300 102 1919 and ask to speak to a member of the Respite and Care Team to discuss alternative locations or you can email the team at groupbreaks@rafbf.org.uk.