We work with The Recycling Factory to raise funds through the recycling of unwanted inkjet cartridges.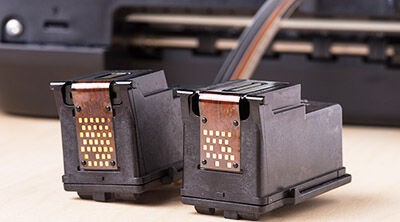 How does it work?
The RAF Benevolent Fund receives up to £3.50 for every recyclable inkjet cartridge. To view a list of eligible cartridges, please visit The Recycling Factory.
Did you know that?
More than 65 million printer cartridges are sold each year in the UK, but only an estimated 15% are recycled!
Help us to recycle cartridges and increase this figure, while earning money for the Fund.
Every year The Recycling Factory collects and recycles more than 8M used printer cartridges.
Using their new desktop recycling bin, you can store your cartridges, and then post off to The Recycling Factory to be recycled.
If you wish to recycle in larger volumes of inkjet cartridges, simply contact The Recycling Factory on 0800 091 0696 or email info@trf-uk.com, explaining that you wish to recycle on our behalf.