Fundraising ideas for sports teams
Get creative to involve your teammates with our top ideas to engage everyone. Are you looking for the opportunity to get payback on your coach or looking to host a family fun day? We have put together a list that is sure to get you fundraising in no time!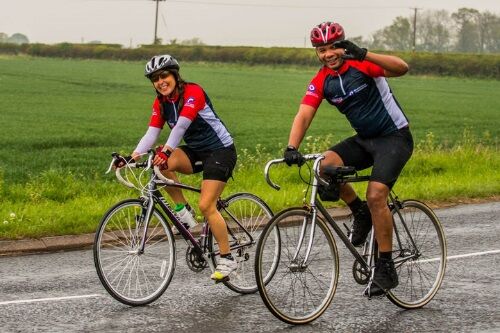 Buddy night
Have a night set where youth teams can bring along their friends to take part in training with a small donation fee to participate.
Create a coach 'punishment' fundraiser
Prior to the day agree with your coach a set of punishments linked to specific fundraising targets, for example, shaving off their hair when £250 is reached, or completing 50 burpees when the £50 target is met.
Create and sell calendars
The perfect idea for Christmas time, organise a photoshoot and set up a sports team calendar.
Family fun day
Encourage the local community to come along and enjoy a day of games, food and fun.
Golf tournament
Find out who can hit a hole in one and host your own golf tournament.
Match day raffle
Set up a raffle on the day of your match, a simple way to raise money. Why not get the local community involved with raffle prizes?
Organise a club event
Be as creative as you wish, so perhaps hold a football tournament? Or check out our list of event ideas to spark some creativity!
Quiz night
Hold a quiz night in your club, why not have the questions focused on your team or sport?
Sponsored challenges
Decide on a challenge that your team can participate in, for example, a sponsored walk or sponsored silence. Think of something imaginative and get all members involved to raise money.
Tennis tournament
Set up your very own Wimbledon. Encourage participants to get their team together, with entry fees per person and donations can be made by spectators. Have a prize set for the winning team or individual.