The UK's only tea garden, Tregothnan has the largest historic, botanical garden in Cornwall.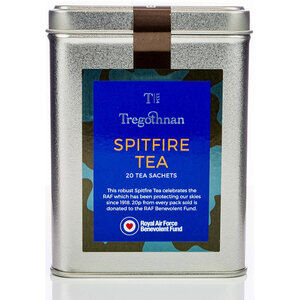 Since the first tea bushes were planted in 1999, Cornwall's unique micro-climate provides perfect conditions for growing tea and Tregothnan are masters in producing some of the rarest and finest quality teas in the world.
Tregothnan donates 20p from each tin of Spitfire Tea sold, a special blend created to honour of the brave men and women who protected our skies when the first Spitfires were flown over 100 years ago.
Commemorative tins of 20 foil-wrapped bags of Spitfire Tea can be purchased directly via the Tregothnan website.