Executive Leadership Team
Controller
Air Vice-Marshal Chris Elliot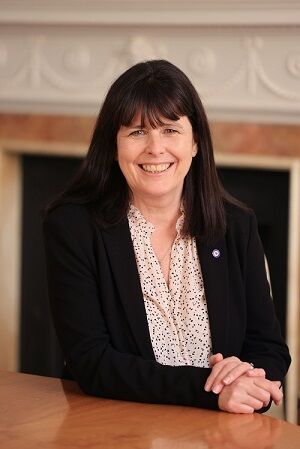 After gaining her degree from Glasgow University, Chris joined the Royal Air Force (RAF) in 1985 as an Air Traffic Control Officer. She has served at many RAF airfields, including Brize Norton, Valley, Leeming and Marham. Following promotion to Squadron Leader and an appointment as the Senior Air Traffic Control Officer at Linton-on-Ouse, she moved to the Operational Requirements (Air) Directorate in the Ministry of Defence and then attended the Advanced Command and Staff Course (ACSC) in 2000.
Following promotion and a staff appointment supporting the Commander-in-Chief Personnel and Training Command/Air Member, she was appointed as Officer Commanding Operations Wing at RAF Northolt and then returned to the ACSC as Directing Staff. As a Group Captain she joined the Royal College of Defence Studies in 2010 prior to her appointment as the Commanding Officer at RAF Halton.
On promotion to Air Commodore, she left her role in Programmes and Plans at AIR Command and joined No 22 (Trg) Gp as the Director of Ground Training and Senior Air Staff Officer. She retired from regular service in June 2020 in the rank of Air Vice Marshal, her last role in being the Chief of Staff Personnel/Air Secretary.
She was a Trustee of the RAF Sports Federation for 8 years and left the Charity after handing over as Chair in February 2020. She joined the RAF Benevolent Fund in April 2020, taking over as CEO. Married to James, Chris has two teenage children and enjoys photography, running and dog walking and squeezing in her passion for skiing, motorbikes and cooking, around a busy family life.
To contact Chris, please email her EA Kirsty Jackson at kirsty.jackson@rafbf.org.uk.
---
Director of Grants, Services & Programmes
Air Commodore Simon Harper OBE MA Chartered FCIPD 
Air Commodore Simon Harper joined the Royal Air Force in November 1988, having served over 2 years in the Royal Navy.  Commissioned as a Personnel Officer, Simon has undertaken a range of HR roles across many locations in the UK and deployed in Afghanistan. He is a former Trustee of the RAF Benevolent Fund and the RAF Sports Federation.
In 2012, Simon assumed command of RAF Halton and graduated from the Royal College of Defence Studies in 2015 having co-authored a paper, 'The Military Instrument in the 21st Century', which was published as part of the Churchill 21st Century Leadership Programme. He was promoted to Air Commodore in 2016 and completed appointments as the lead for HR policy and, latterly, RAF ground training policy and strategy. On leaving the RAF, Simon assumed the volunteer reserve position as Regional Air Officer for the South-East of England. 
 
Simon is married to Carolyn and has 2 adult sons. He maintains his keen interest in football having led UK Armed Forces Football since 2016 and remains a passionate supporter of both Portsmouth FC and, changing sports, Hampshire Cricket.
To contact Simon please email directors@rafbf.org.uk.
---
Director of Resources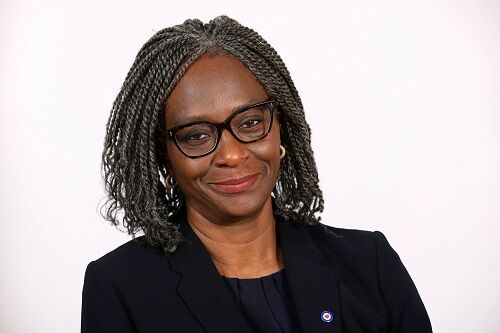 Victoria Fakehinde
Victoria has worked at the RAF Benevolent Fund since December 2013 and has held a number of roles before being appointed Director of Resources in January 2022.
Victoria has a BSc in Economics and is an accountant by profession. After training in practice, she started her career in the commercial sector, but the significant part of her extensive experience has been in non-profit organisations where she has held several roles leading and transforming Finance functions.
She leads the Fund's Finance, IT and Facilities, HR, Governance and Data Protection teams. Her responsibilities include supporting the development of the Fund's strategy, ensuring that long term financial sustainability is secured and that the infrastructure supporting welfare and income generating activities is efficient, effective, and fit for purpose.
Victoria is a Trustee and member of the Finance Committee of two other charities. To contact Victoria, please email directors@rafbf.org.uk.
---
Director Fundraising 
Air Commodore Paul Hughesdon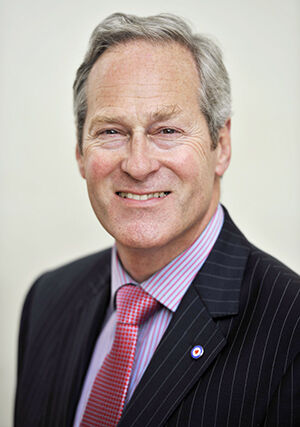 Air Commodore Paul Hughesdon served in the RAF for 26 years. He provided vital personnel and organisational support to the RAF's frontline in the UK and overseas, culminating in command of RAF Uxbridge, before going on to lead Personnel Policy across the RAF as an air commodore, often on a tri-Service basis with the Royal Navy and Army.  He was instrumental in making significant enhancements to Service Support and, as Chairman, also drove innovation in the facilities available to and the running of RAF Tennis. 
Whilst serving, Paul was the RAF's nominated trustee for many charities, including the RAF Association, the RAF Benevolent Fund, the RAF Central Fund and St Clement Danes. He attended the Royal College of Defence Studies in 2005.  He left the RAF in 2009 to join the RAF Benevolent Fund as the Director of Welfare and Policy (now Director Grants Services & Programmes).  In his nearly 14 years, he oversaw the incremental transformation of the Fund's service from a modest grant making charity to one that provides a wide range of personal support to those most in need, whether financially or for those who need support with their mental wellbeing or a world class Airplay provision to the serving RAF Community and so on.  To provide an assured level of service to those who trust us to support them when they need our help, we also provide vital caseworking support and wherever possible, support those who are socially isolated to find support networks in their local community. 
Having already handed over his former role to Air Commodore Simon Harper, Paul has agreed to support the Fund as the Director Fundraising on an interim basis.  In this role, Paul hopes to bring his knowledge, empathy and passion for the welfare support that the Fund provides, closer to fundraising colleagues so that we might maximise our fundraising potential and continue to sustain this wonderful charity and maximise the support we provide to all those members of the Royal Air Force Family who are in need of our support. 
To contact Paul, please email directors@rafbf.org.uk.
---
Associate Director of Strategy and Impact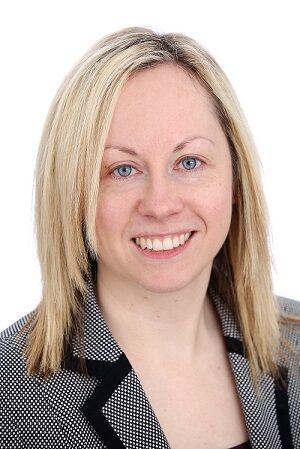 Alison Wyman
Alison joined the RAF Benevolent Fund as Head of General Welfare, having come from a background of advice work and grant-giving in the charity sector. Alison moved from that into setting up a new research and project management function, with a keen focus on developing the Fund's services in response to needs identified. This included launching wellbeing services, including a new Listening & Counselling Service and social engagement initiatives.
Alison was appointed Associate Director Strategy and Impact in January 2022, having led a strategic review across the organisation the previous year resulting in a new five-year strategy for the Fund. Alison leads a new centralised function, drawing on data, evidence and insight to steer the organisation strategically and maximise the Fund's impact. This includes a focus on developing and innovating so we remain relevant to the RAF Family and being fit and effective as an organisation.
Alison holds a Masters in Voluntary Sector Management from Bayes Business School where she is still involved and has held a number of Trustee and voluntary roles within the charity sector, including being an NHS Responder during the Covid pandemic. To contact Alison, please email directors@rafbf.org.uk.