In 2021, we were proud to be there for the RAF Family, just as we always have been for the past century, quickly developing innovative support to meet the challenges of the day.
This year's report reflects the very broad range of support that the Fund provides. In 2021 we are proud to have supported over 44,600 veterans, serving personnel and their families during the challenging times of the Covid-19 pandemic and the brighter times that followed as restrictions eased. 
For over 100 years, we've been the RAF's most devoted friend, supporting the whole of the RAF Family, from the oldest veteran to the youngest child. Together, we'll continue to be here in 2022 and beyond.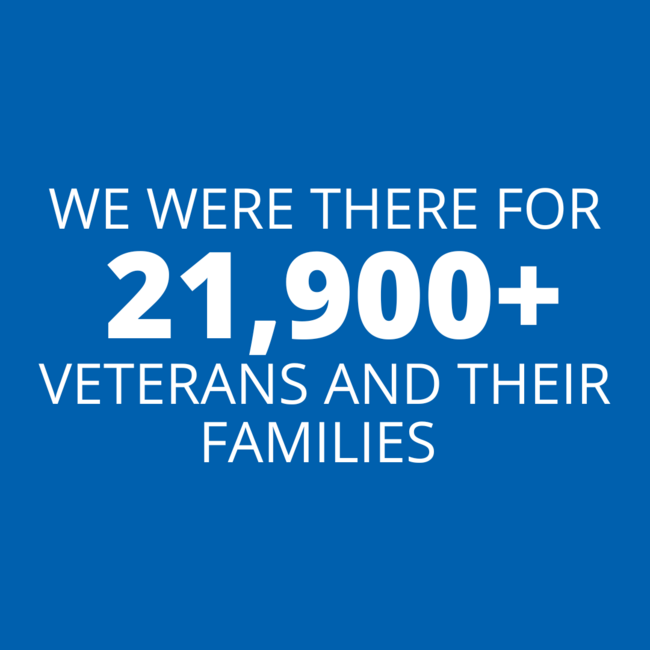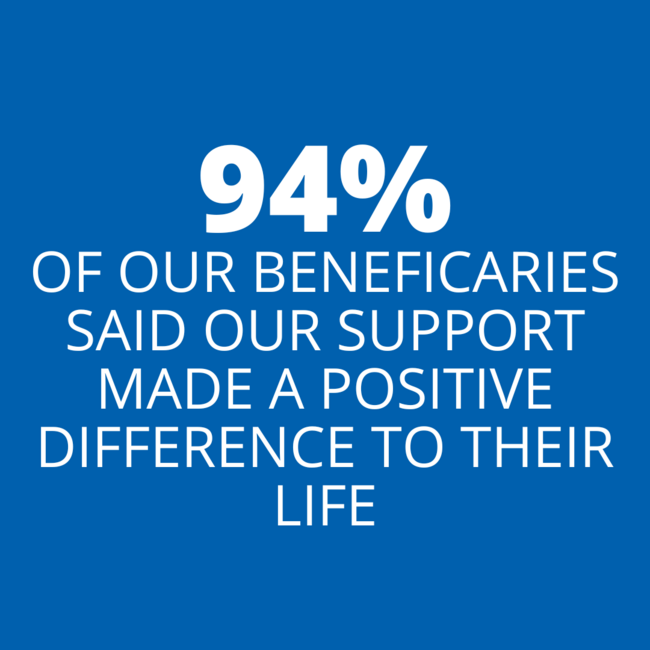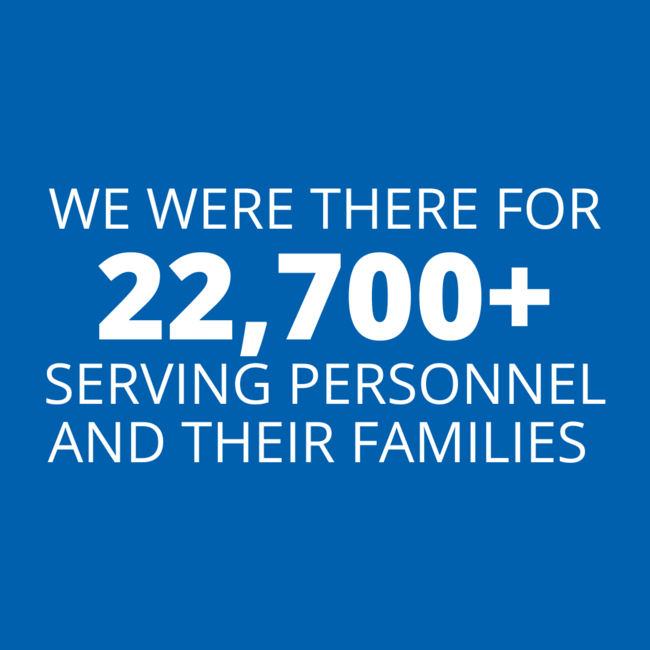 HOW WE WERE THERE FOR RAYMOND HARRIS
RAF veteran Raymond Harris benefits hugely from being a member of one of our Telephone Friendship Groups.
"I think the Telephone Friendship Groups are perfect. I joined in early 2021, when we were all in a sort of vacuum during the lockdown. It was nice to be able to talk to people and to exchange views with people in other parts of the UK. You get to know what they did in the RAF or about the lives of spouses. It's most interesting.
"I'm very grateful to the Fund for the groups. It brings together people who wouldn't otherwise have the opportunity to socialise, all with the commonality of being part of the RAF Family.
"I lost my wife, Ann, six years ago. Ever since I've been conscious of missing all the inter-connections I used to have with her. I miss her every day. My Telephone Friendship Group helps replace part of what I had with her."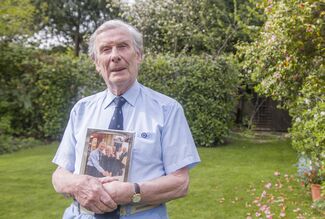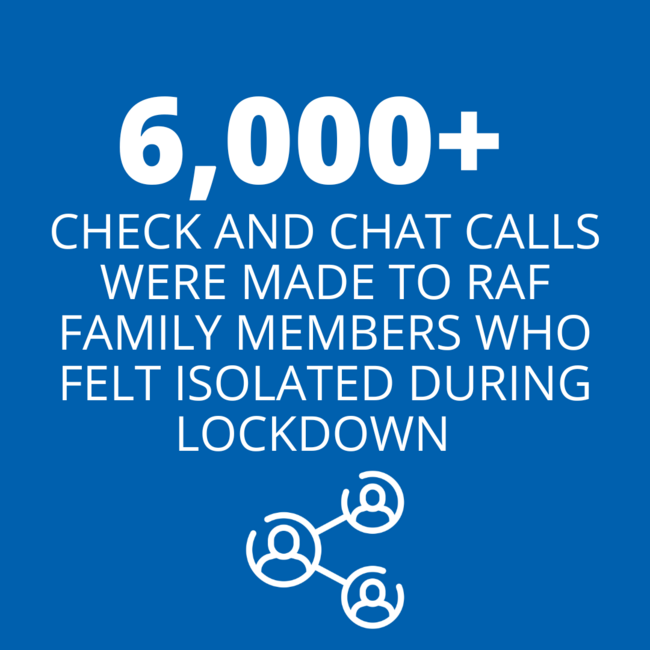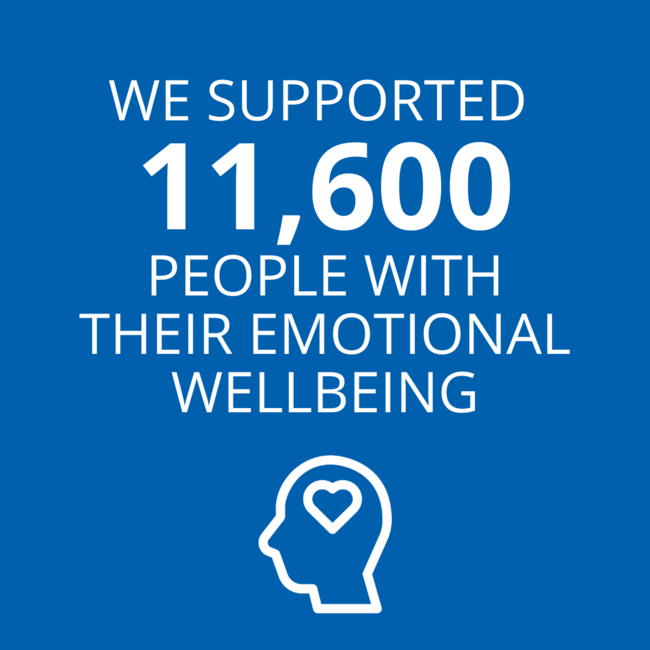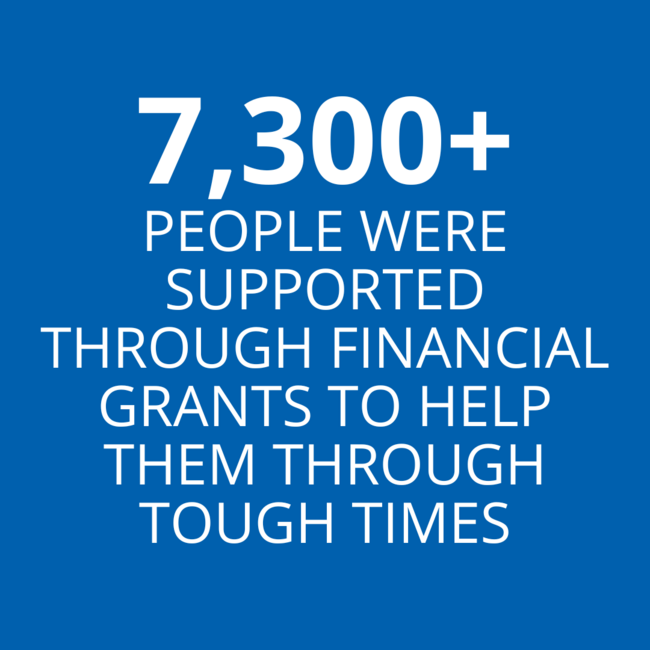 HOW WE WERE THERE FOR JOHN LAMBERT
When the local authority tried to move RAF veteran John Lambert to a new, cheaper care home, we helped fight his corner.
John Lambert joined the RAF in 1942 and served in Bomber Coastal Command. In his twilight years, worsening dementia meant he could no longer live independently, so he moved into a care home.
John's care was self-funded and when those funds were gone, Merton Council decided to move him to a less expensive home. John's daughter Jane says: "We were appalled. Our father had dementia, so moving him would have had a detrimental effect. He was already confused about why we weren't able to visit when Covid-19 restrictions were imposed."
The family got in touch with our Advice and Advocacy Service, who supported them every step of the way. We discovered that Merton Council had unlawfully taken £45K from John to pay for his care. After a long battle, the Social Care Ombudsman ruled the council should refund the money. John was also able to move into a lovely nursing home in Richmond. Sadly John passed away in November 2021. His family has since taken part in our Dambusters Ride and run a 10K race to raise money for the Fund.