Founded by a Royal Air Force engineer and a retired Royal Navy engineer, Icarus Originals create unique and bespoke products themed around aviation, road, rail and the sea.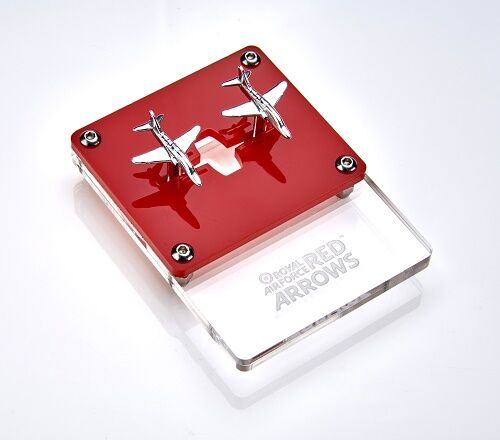 Icarus Originals are kindly donating a portion of the profits of the sale of each Red Arrows, Jaguar, Phantom, Tornado F3, Tornado GR4, EE Lightning products as well as the Tornado GR4 gift set to the RAF Benevolent Fund.
Each cufflink is produced with reclaimed aircraft aluminium, and all are designed, manufactured and hand finished within the UK. Each product is also designed in conjunction with the crew who flew the aircraft, so they truly do make a unique gift for those who love aviation.
Founder John Mercer said: "Having seen first-hand the work that the RAF Benevolent Fund does to support both serving and former RAF personnel and their dependants, I'm particularly pleased to be able to do my own small part in helping ensure that this support continues well into the future.
It is exciting to think that as well as giving people the chance to own a piece of our aviation history when they buy one of our products, they'll also be helping to support the people who in many cases, made this aviation history possible in the first place."
They have also teamed up with the Panavia Tornado Preservation Group (PTPG) to produce a special range of limited-edition gifts, all made from the original airframe aluminium of the world's only Tornado GR.1P aircraft.
The Fund will receive 2% on all online sales, and 1% on indirect sales through any partners.
Visit the Icarus Originals website to browse and shop their products.