The welfare benefits system can be difficult to navigate. Our friendly staff can help advise on which benefits you, or a loved one might be entitled to. We can also assist with disability benefit appeals.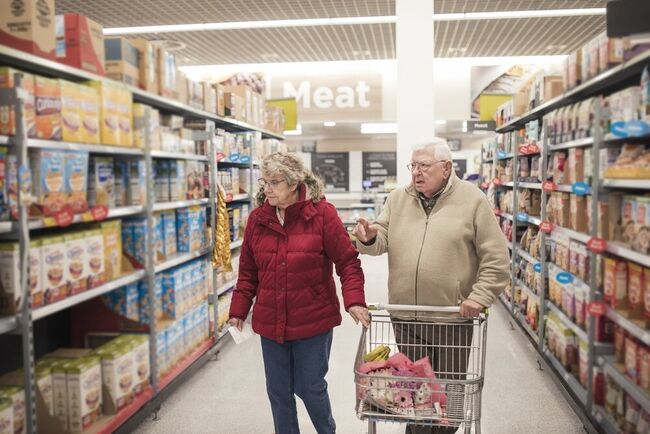 How we might be able to help
Means tested benefits
If you are on a low income there are two key benefits you could apply for. If you are over State Pension Age this is Pension Credit. If you are of working age this is Universal Credit.
You can get help with housing costs (rent, service charges etc) through Universal Credit, Pension Credit or Housing Benefit. If you are struggling to pay your mortgage contact us for further advice. You may also be able to claim Council Tax Support, sometimes called Council Tax Reduction, from your local authority to help reduce your council tax bill.
Our benefit executives can discuss these in more detail with you and complete a benefit calculation so call our helpline on 0300 102 1919 or email advice@rafbf.org.uk.
Disability benefits
If you have a health condition or disability that is impacting on your daily living or mobility you may be eligible to claim a disability benefit which is not affected by your income or savings.
Depending on your age the benefit you apply for differs:
NB. There is a different system within Scotland and you can find more information on Social Security Scotland.
Carers benefits
If you are caring for someone who is in receipt of a disability benefit detailed above, depending on your circumstances, you may be eligible to claim Carers Allowance or a Carers Element or Addition.
If you or the person you care for have needs that are not being assessed by your local authority our advocacy team may be able to assist. See our advocacy page to see what support they can offer.
Benefits appeals
When you claim benefits you may not always receive the award you feel you are entitled to but you do have the option to challenge these decisions depending on when they were made and what action has been taken so far.
Stage One - Mandatory Reconsideration
Stage Two - Appeal
Our benefit executives can provide advice on challenging these decisions and may be able to help you with these so please contact us on 0300 102 1919 or email advice@rafbf.org.uk.
Income Maximisation booklet
As well as ensuring that you have all your benefit entitlement it may be useful to ensure you are minimising your outgoings and receiving any concessions or discounts available to you. We have produced free booklet that covers these keys topics.
Full budgeting advice is available at Money Helper.