Workshops for partners of RAF personnel
For partners of people serving in the RAF, there can be several challenges from dealing with deployments and frequent moves to paying for childcare and planning for the future.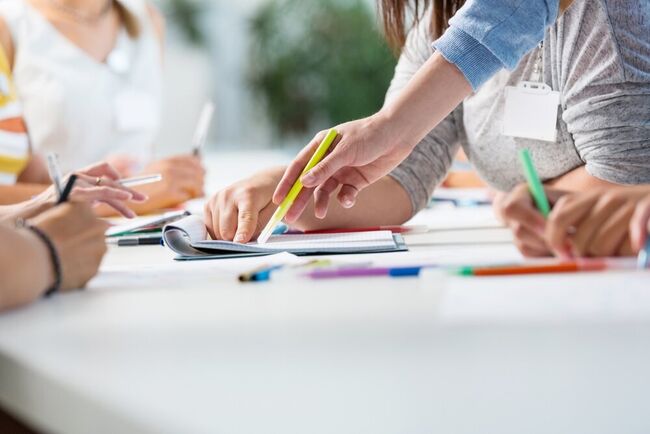 Thrive programme
Through our research, we're aware that the most significant barriers to partners moving forward are not a lack of experience or qualifications, or writing CVs or interview skills, but identifying what they want to achieve and the routes to do this.
Our programme, Thrive, aims to help partners overcome these barriers and aims to:
Improve overall wellbeing and emotional resilience
Reduce social isolation
Increase the employability of partners who are looking for paid employment
Further the skills of partners who are already resourceful
Explore alternatives to paid employment.
We will be running free Thrive workshops through the use of online platforms for partners of RAF personnel which will be led by qualified coaches who themselves have served or are partners of those serving in military. To register your interest and stay up to date on future dates and courses, simply fill in our online form. Don't worry, unless you have signed up for other newsletters from the Fund, we will only email you about upcoming Thrive workshops.
Sign up to Thrive
Below you will find a list of all Thrive Online Workshops currently available for booking. As there is limited availability of 10 attendants per workshop, we encourage you to submit your application as soon as you can, to guarantee your space is reserved.
Further information
If you would like more information about our Thrive programme, please contact us on 0300 222 5703 or email support@rafbf.org.uk.
Life as a Military Spouse on the Move 
Being a military partner and moving frequently presents challenges that not everyone understands. Some people say 'but you knew what you were signing up for when you got together'….. REALLY?!
In this series of workshops, we'll explore the challenges that being a military partner can bring and discuss the best ways to navigate and overcome them.  With some challenges, there comes opportunity, so we'll also discuss how to identify and exploit those as much as possible.  Facilitated by Angharad Boyson, a military spouse just returning to the UK from Australia, this workshop is for you if you feel you want to get a better handle on how to navigate trials and tribulations that a lot of others just don't seem to understand.
The workshop is split over four weekly sessions on consecutive Thursdays starting at 8pm and lasting 90 minutes.
From 29th September until 20th October 2022
Managing Anxiety
Through the workshops, we explore the word anxiety and what this word means to us. In our lives, we interpret thoughts and feelings very differently; everyone is unique.
In the four workshops, we focus on uneasiness, worry, and fear. We explore and discover how we are affected physically, what anxiety feels like, what triggers our anxiety, and what makes it go away.
We delve deep into our worries, what this word means and how we can focus our minds differently. We will include areas like our stressors, habits and bravery to consider what we can do to help our anxiety.
The workshop is split over four weekly sessions on consecutive Mondays starting at 8pm and lasting 90 minutes. The dates are as follows:
From 7th until 28th November 2022
Grow Your Self-belief
Does a lack of self-belief ever hold you back? Do you feel you don't have the confidence to pursue a particular goal?
In this series of four workshops, we'll dig a bit deeper under the surface and get to grips with what self-belief and self-confidence really is, and
what it looks like for us as individuals. We'll also start to look at how self-belief can be impacted by events and experiences in the course of our lives.
We'll focus on the positive outcomes that we can achieve when we start to trust in ourselves and trust in our abilities, as this helps give us the confidence to push our boundaries and perhaps pursue those activities that feel like they are outside our comfort zone. We'll learn about healthy thinking patterns, and techniques that will promote stronger self-belief and a state of improved wellbeing, which can also have a positive affect on our relationships.
This is definitely for you if you ever lack self-belief, but feel deep down you could be, or do, something more.
The workshop is split over four weekly sessions on consecutive Thursdays starting at 8pm and lasting 90 minutes. The dates are as follows:
From 10th November until 1st December 2022