We're dedicated to supporting not only serving and ex-serving personnel but also the whole of the RAF Family, including spouses, partners, dependent children and carers.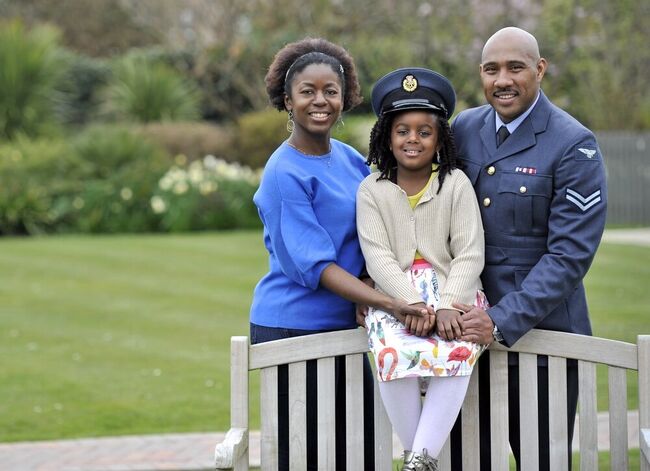 Financial support
If you're struggling to cover day-to-day living costs, we're here for you. We can provide financial support that includes help with household essentials and priority bills. For those of pensionable age and on a low income, we may be able to offer regular financial assistance through a quarterly income supplement. We may also be able to help with home care or care home costs once your council has carried out a care needs assessment.
Our advisers can provide information on benefits and help you to claim what you're entitled to.
If your application is for £750 or less, this can be made through our online application form.
Applications for over £750 should be made and will need to involve a caseworker.
Grants and financial assistance are means tested so we'll look at your income when considering eligibility.
Welfare breaks
We offer a range of breaks to help you get away from the stresses and strains of daily life. From breaks by the sea to country retreats, you're sure to find the right break for you. We also offer individuals and couples with care needs the opportunity to apply for a care break at a selection of venues.
If you have a disabled member of the immediate family, we can also provide accessible holidays in both in the UK and abroad through the Disabled Holiday Trust.
Family and youth support
We provide workshops for partners of serving personnel called Thrive to help identify and develop key skills and strengths. For children growing up on RAF stations, our flagship programme Airplay provides supervised play and activities for children aged five to 18, and a digital platform called Airplay Connect for young people to access activities wherever they might be living.
Emotional wellbeing
We offer a range of emotional and practical support that includes membership of Headspace, an online mindfulness app, our listening and counselling service for adults and have recently launched a counselling service for young people.
Relationship support
Our free online Building Stronger Families course gives serving couples the skills and knowledge they need to deal with common relationship issues. We can also provide a range of relationship support that includes free and confidential family counselling and relationship counselling as well as subsidised mediation to help you navigate difficult times.
For the slightly older community, if you're feeling lonely or isolated, we can help you to connect with other members of the RAF Family. Our free weekly Telephone Friendship Groups are a great way to make new friends.
We also have Community Engagement Workers in six counties to help assist individuals to become more involved in meaningful and regular sociable activities to help reduce feelings of loneliness and isolation. They can help identify suitable activities, arrange financial support to put in place transport solutions or cover the cost of respite carers, through to accompanying someone on their first visit to a social group.
Independent living
From small home adaptations or support with funding for new equipment, we can help you stay independent. Once your Local Authority has considered your eligibility for a Disabled Facilities Grant, we can assist with the cost of essential adaptations to your home. We may also be able to assist with the cost of essential property repairs.
Our friendly in-house advocates can advise and support you with housing issues, care in your own home or care home top-up fees. We also offer support for carers through respite breaks and access to resources with tools and advice.