RAF Benevolent Fund awards £60,000 to support RAF children
Almost £60,000 has been awarded to 10 RAF stations as part of the Fund's Ben Play and Ben Parenting schemes, supporting younger children and their RAF parents.
Grants of up to £10,000 have been given to start-up new sessions or continuing with existing ones. The programme was launched in 2015 to support families in the serving RAF community. Ben Play forms part the Fund's wider Airplay programme, offering younger children a safe place to spend time with other RAF children, while Ben Parenting aims to enhance parenting skills and build knowledge of children's developmental needs.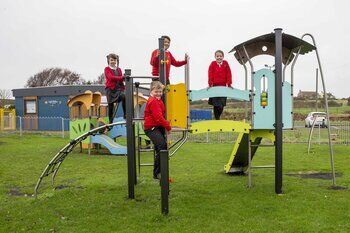 Irene Greenwood, Welfare Programmes Manager at the RAF Benevolent Fund, said: "We are thrilled to have been able to invite RAF stations to apply for support through our Ben Play and Ben Parenting programme again this year. Military children will have felt the impact of lockdowns measures over the last year, particularly those based at the more remote and isolated stations."
In 2020, the Fund awarded a grant to RAF Valley in Anglesey, Wales which was used to support families living at the station through the Fund's Ben Play and Ben Parenting scheme.
Dean Clarke, Community Development Officer at RAF Valley, said: "The enduring support from the RAF Benevolent Fund over the last five years has made a massive difference, enabling RAF Valley to create and provide well equipped facilities that provide compensatory play facilities and a place to meet and provide mutual support and reduce the feelings of isolation.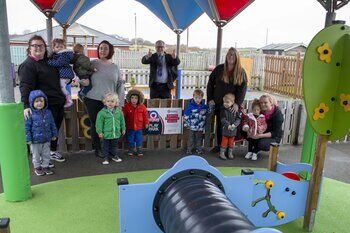 "In addition, the parenting courses such as paediatric first aid and sensory play have provided valuable support and training to the many families with young children stationed here. Without the RAF Benevolent Fund this would not be possible in this isolated location and all the families here appreciate this support they receive and send their thanks."

Polly Bowman, Deputy Chair of Parent and Tots at RAF Valley, said: "All of us at Parents and Tots appreciate the support we have received from the RAF Benevolent Fund. Parents and Tots has been an invaluable facility for the many young families we have at RAF Valley. The funding we have kindly received from the RAF Benevolent Fund has transformed it and made it an exciting place for children and parents to share for years to come. Thank you."