Our commitment to Safeguarding
The RAF Benevolent Fund is committed to protecting from harm our beneficiaries, employees, volunteers and any other people who come into contact with us through our work.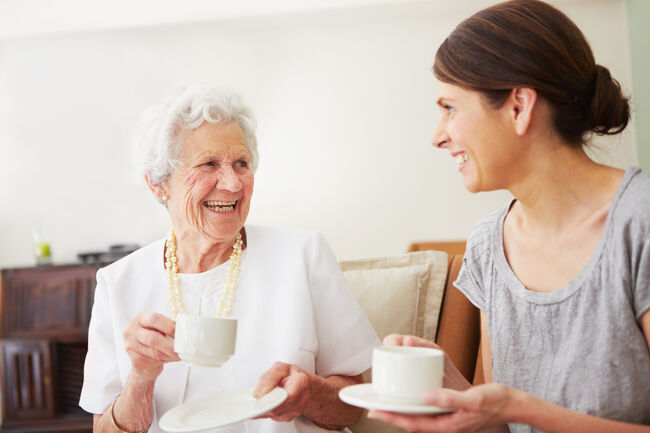 Everyone has a right to be protected from abuse, and all suspicions and allegations of abuse and neglect will be taken seriously and responded to appropriately.
Our Board of Trustees is accountable for all activities undertaken by and in the name of the RAF Benevolent Fund. To support them in their work, the Board has appointed Dr Sophie Allen as the Fund's Lead Safeguarding Trustee.
The Welfare & Safeguarding Committee meets quarterly and considers all related safeguarding matters ensuring appropriate and effective oversight.  The Welfare & Safeguarding Committee reports quarterly to the Board of Trustees.  
Our expectations of those who work in our name
For more than 100 years, the RAF Benevolent Fund has been supporting members of our RAF Family through thick and thin providing practical, emotional, and financial support whenever they need us. As the Royal Air Force's largest welfare charity, we are committed to delivering the highest standards of care and support. Our values reflect those of the RAF: respect, integrity, service and excellence and we expect and require everyone who works for the Fund, whether volunteer or employee, or who undertakes services in our name, to meet our expected standards of behaviour.
We have an approved staff Code of Conduct policy which applies to all Fund staff and volunteers and sets out the culture of the organisation and the expected standards of behaviour. 
Action will be taken against individuals where their behaviour places others at risk of harm.

Reporting concerns
Anyone can raise a concern to us about something they have experienced or witnessed involving the RAF Benevolent Fund or our partners, without fear of retribution.
If you report a safeguarding concern to us, we will take the following steps: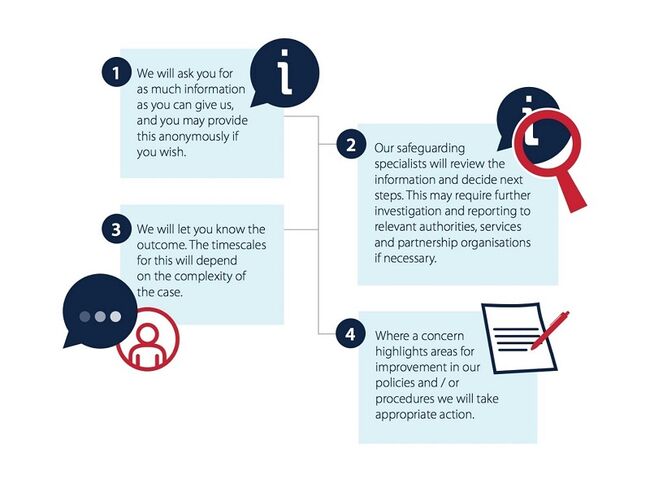 Safeguarding contacts
The Fund's Designated Safeguarding Lead is Emrys Rogers, Head of Housing, Safeguarding & Assurance. You can contact Emrys confidentially on 020 7307 3355 or by email at em.rogers@rafbf.org.uk.
Alternatively, you can raise any concerns confidentially by contacting the Director Grants, Services & Programmes, on 020 7307 3306 and by email at loretta.allen@rafbf.org.uk.